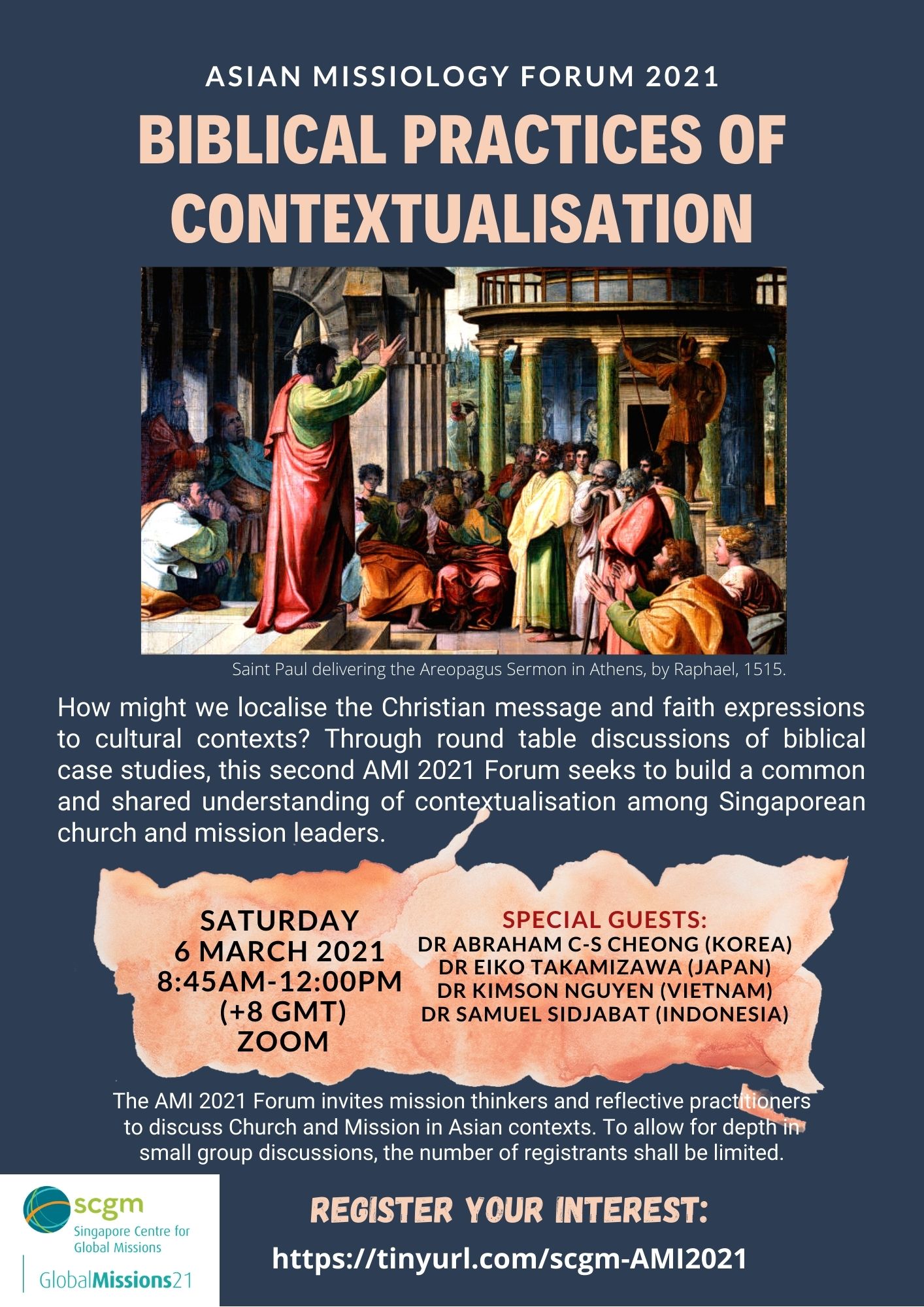 ASIAN MISSIOLOGY FORUM 2021
BIBLICAL PRACTICES OF CONTEXTUALISATION
How might we localise the Christian message and faith expressions to cultural contexts? Through
round table discussions of biblical case studies, this second AMI 2021 Forum seeks to build a common and shared understanding of contextualisation among Singaporean church and mission leaders. These discussions will contribute towards the development of resource materials for the teaching of Contextualisation for Missions in Asia to local churches.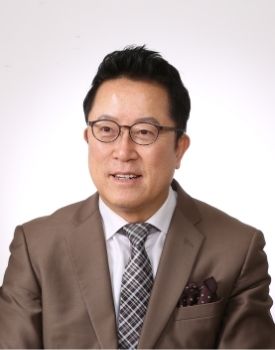 DR ABRAHAM C-S CHEONG
KOREA
Dr Cheong is an Associate Professor of the New Testament at Baeksuk University, South Korea. He has worked in this position since 2003. Dr Cheong was ordained in KAPC in California, and achieved his Ph.D. at the University of Sheffield, UK. He served a local church in Seoul as pastor for 3 years, along with his wife, Sarah, and two children, Jason and Christina. Over the last 20 years, he has taught local pastors and theological students in Thailand, China and Japan. His main focus is on contextual Biblical interpretation, particularly for non-Christians in Buddhism and Dongkak – a traditional Korean religion.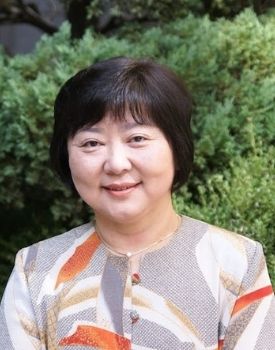 DR EIKO TAKAMIZAWA
JAPAN
Dr Eiko Takamizawa (Ph.D.) is a former professor of Mission/ICS at Torch Trinity Graduate University in Korea. She received M.Div. from ACTS, Seoul, and Ph.D. from Trinity International Univ., Chicago, Illinois. After retirement, she is now widely serving as a preacher & lecturer for churches, conferences and seminars in Japan and Asian countries as well as in the US. She is the founder and the representative for the supporters' association of "Mongol Kids' Home: Support Manhole Children." She is a member of the steering committee for SEANT and the Lausanne Theology Working Group.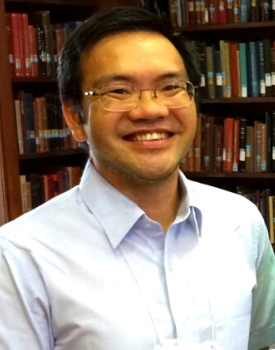 DR KIMSON NGUYEN

VIETNAM
Dr KimSon Nguyen earned his PhD in Intercultural Studies from Fuller Theological Seminary, California, USA. He is an ordained minister and has served the church in theological education, mission, pastoring, and church planting in Vietnam and the USA. He currently serves as an academic dean of Vietnamese School of Theology  (Union University of California – Preparing graduates for ministry and the marketplace (uuc.edu)) and works with AsiaCMS (Home – Asia CMS)  to advocate a catalytic missiological training for the church in the context of Asia as well as collaborating missional services among churches in the Southeast Asia region.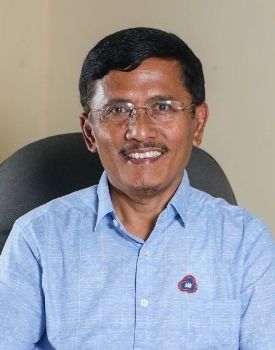 DR SAMUEL SIDJABAT
INDONESIA
Dr Samuel Sidjabat is the Principal of Tyrannus Bible Seminary and Chairman of the Board for PASTI (the Evangelical Theological Education Fellowship in Indonesia). Dr Samuel has a key role in leading many theological colleges to continue to become relevant and effective institutions. PASTI partners with 54 evangelical theological colleges across the country and is passionate about equipping students to a high standard for essential church ministries in Indonesia.
The AMI 2021 Forum invites mission thinkers and reflective practitioners to discuss Church and Mission in Asian contexts. Please register your interest by 28 February 2021. To allow for depth in small group discussions, the number of registrants shall be limited. If you are unable to attend this session, there will be a larger conference organised in Q3 of 2021.