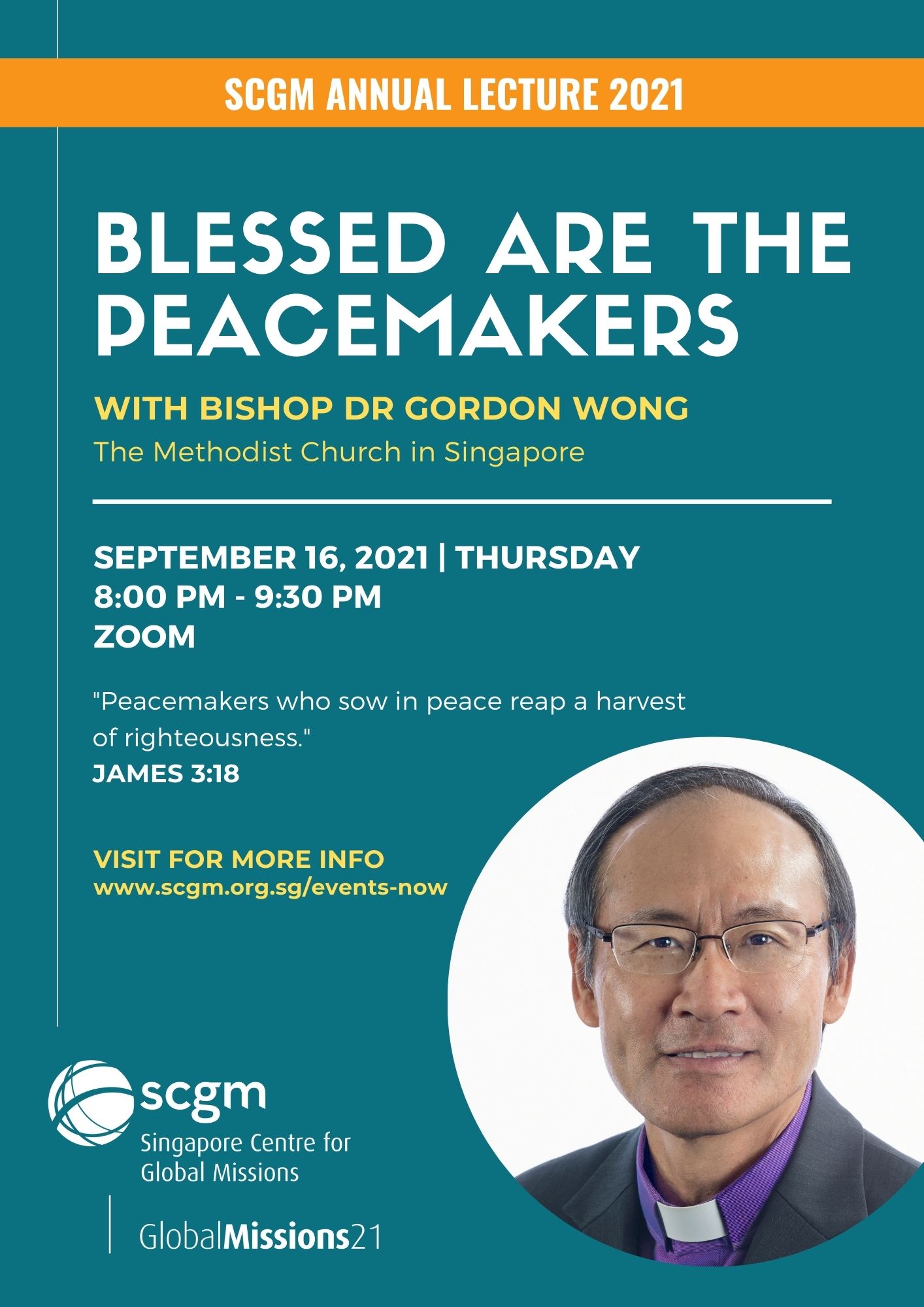 Annual Lecture 2021
Blessed are the Peacemakers
The angels celebrate the birth of Jesus on earth with words that the Church sings each Christmas:
"Glory to God in the highest, And on earth peace, goodwill toward men!" (Luke 2:14 KJV)
But "peace on earth" remains absent in most earthly spheres of life: between countries and within countries, between religions and within religions, between and within churches, between parents and their children, between siblings and spouses. As SCGM celebrates her 40th anniversary, the global mission of Peace remains a global challenge. The SCGM Annual Lecture will reflect on the wisdom and challenge offered in James 3:13-18 as a way for the Church to be faithful in her mission as disciples of the One who is called The Prince of Peace.
13 Who is wise and understanding among you? Let them show it by their good life, by deeds done in the humility that comes from wisdom. 14 But if you harbor bitter envy and selfish ambition in your hearts, do not boast about it or deny the truth. 15 Such "wisdom" does not come down from heaven but is earthly, unspiritual, demonic. 16 For where you have envy and selfish ambition, there you find disorder and every evil practice.

17 But the wisdom that comes from heaven is first of all pure; then peace-loving, considerate, submissive, full of mercy and good fruit, impartial and sincere. 18 Peacemakers who sow in peace reap a harvest of righteousness.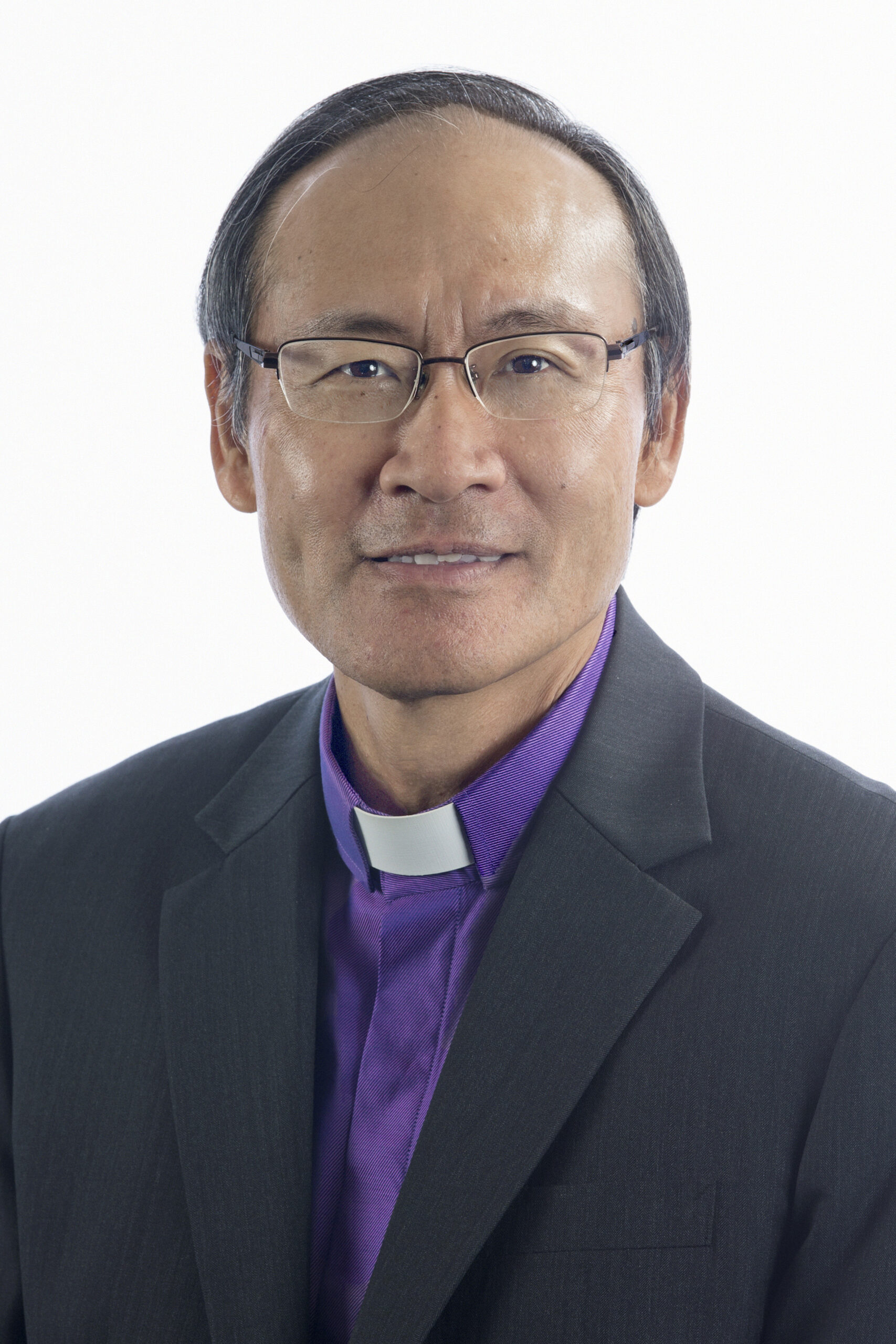 BISHOP DR GORDON WONG

Bishop Dr Gordon Wong has been married to Lai Foon for 33 years, and they have two children, Deborah (31) and Jeremy (27). He was the Bishop William F Oldham Professor of Old Testament at Trinity Theological College Singapore where he taught Old Testament, Hebrew and Homiletics for 17 years. He began pastoral ministry in 1986 and served as the President of the Trinity Annual Conference for 8 years till he was consecrated as Bishop of The Methodist Church in Singapore in December 2020. He holds a BA (Honours) from the London School of Theology and a PhD from the University of Cambridge. Bishop Gordon's publications include a book on the relevance of Christian faith (God Makes Sense), Old Testament commentaries on the books of Daniel (Faithful to the End), Habakkuk (God, Why?), Isaiah (The Road to Peace: Pastoral Reflections on Isaiah 1-12), Ruth (The Power of Love) and an academic monograph entitled Foolish Leaders and the Will of YHWH: Editorial Effects in Isaiah 19. He tries to keep fit by playing golf weekly with his 99-year-old dad!
Registration close on FRIDAY, 10 September 2021 @ 23:59hr (SGT)
SCGM will email participants the Zoom link & password 2 DAYS before the event. If you do not receive the details by 23:59 on Tuesday 14 September 2021, please check your spam/junk folder, or drop us an email at [email protected].
---
During the COVID-19 pandemic season, SCGM will explore various digital means to conduct our events and continue to serve our local churches in missions. We will work gradually towards physical gatherings only as far as they are permissible, as Singapore eases into Phase 3 in year 2021.