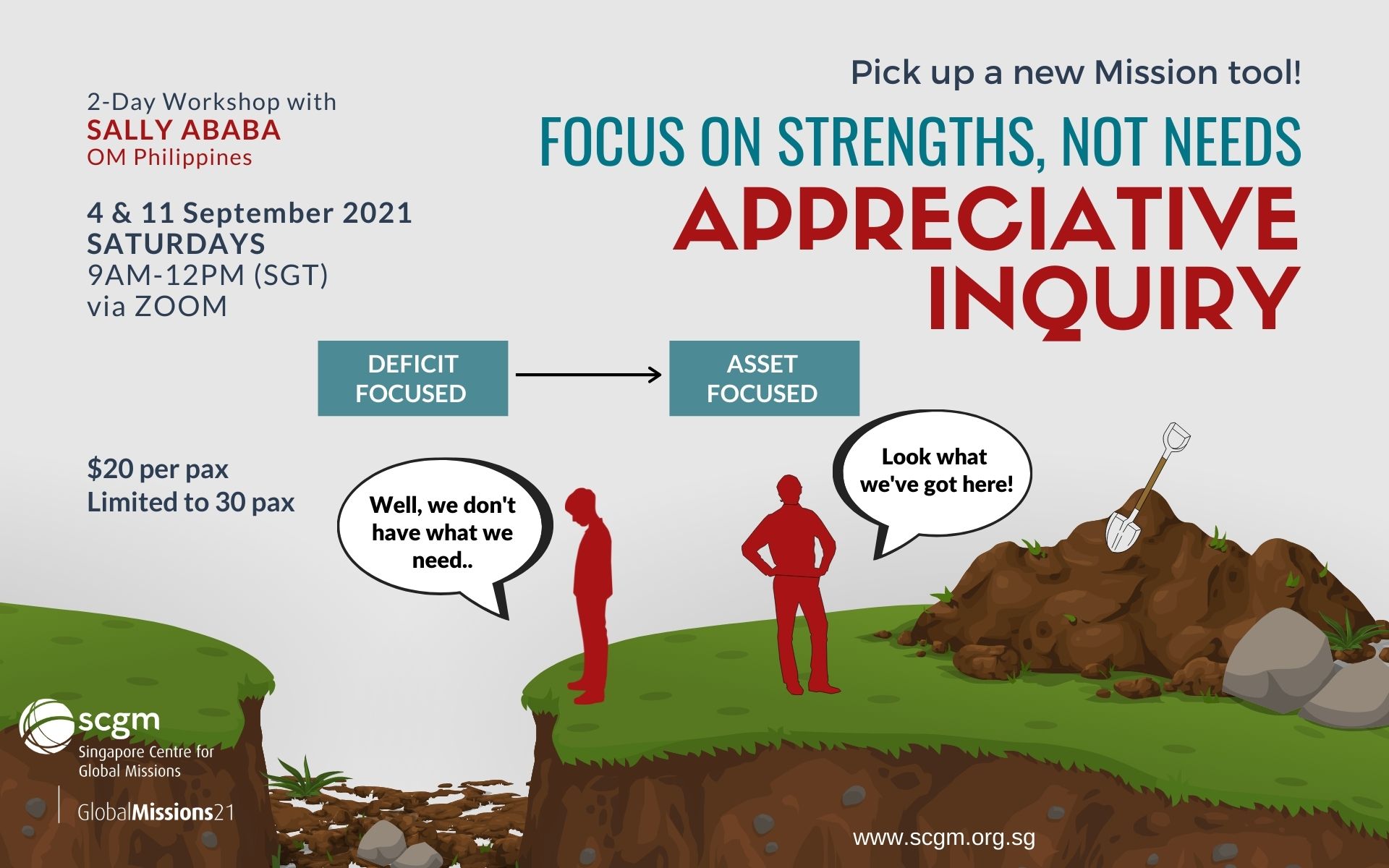 Appreciative Inquiry
When faced with problems, do you often find yourself looking at the missing elements, and trying to fix problems FOR others rather than solving WITH them? Do you often realise that the help you offered tends to result in a person's dependence on you instead?
At the heart of every person lies strength, capacity to overcome, and resilience. 
Appreciative Inquiry (Ai) invites you to take a different approach. Instead of focusing on problems and deficits, Ai seeks to identify a person's strengths and assets, valuing and developing his/her inherent abilities to come to their own solutions. 
Whether in your own family, your workplaces in the marketplace, local church ministry or overseas missions fields, employing Ai helps to bring out the potential in people to create a sustainable future for themselves.
Join us in this 2-day introductory online workshop as we are led through the practical experience and application of Appreciative Inquiry with Sally Ababa.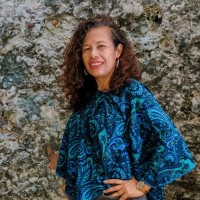 SALLY ABABA

Sally is the former Director for OM Philippines.  Currently, her role at OM is two-fold: at the Global Level, she is the Associate Area Leader for Catalytic Ministries and, at the Regional level, Sally is part of the East Asia Leadership Team focusing on special projects. Within both roles, Sally is deeply involved with community development and integral mission.
Sally teaches Appreciative Inquiry as one facet of community development and participation, working with independent church organisations and NGOs such as ASDECS to advocate integral mission in ministries.  Her desire is to see theology and faith lived out and experienced by the masses, in particular, those who are underprivileged, exploited and marginalised.
Registration close on Wednesday, 1 SEPT 2021 @ 8:00pm.
SCGM will email participants the Zoom link & password 2 DAYS before the event. If you do not receive the details by 23:59 on THURSDAY 2 SEPT 2021 (SGT), please check your spam/junk folder, or drop us an email at [email protected].
---
During the COVID-19 pandemic season, SCGM will explore various digital means to conduct our events and continue to serve our local churches in missions. We will work gradually towards physical gatherings only as far as they are permissible, as Singapore eases into Phase 3 in year 2021.