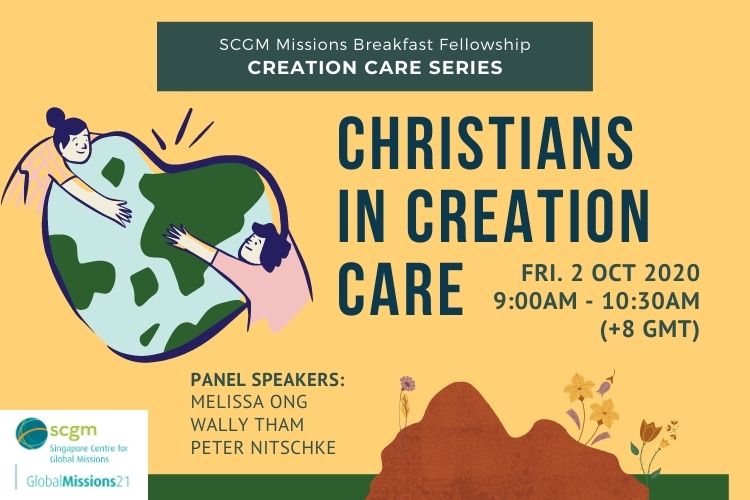 CHRISTIANS IN CREATION CARE
The Church in Singapore is gradually coming to embrace the place of Creation Care in its Mission and Witness. But what does it look like in practice? How can churches, Christian community groups and individuals engage in Creation Care missionally?
At this Missions Breakfast Fellowship, we will hear from and interact with a diverse range of Creation Care practitioners, and be challenged to take further steps for ourselves and our churches.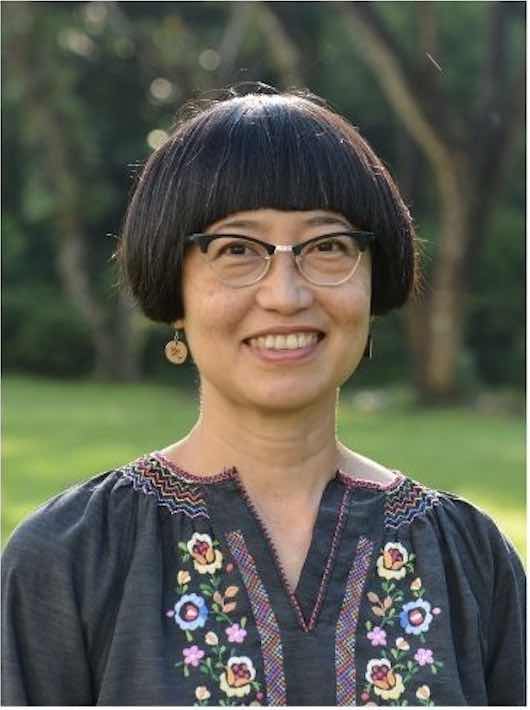 MELISSA ONG
When Mel first encountered A Rocha in 2003, it felt like coming home to family. A Rocha's founders Peter and Miranda Harris invited Mel and her husband Daniel to join the international team to film their conservation work around the world. She left her work in television and served in A Rocha International for 13 years supported by Zion Bishan BP Church as a missionary. In 2006, she and Dan lived and worked in community with A Rocha Canada. Since returning to Singapore in 2008, been raising awareness of creation care locally. She is now volunteer coordinator of Friends of A Rocha in Singapore which she co-leads with Prarthini Selveindran.
The group is an informal community of volunteers and supporters with the vision to initiate local expressions of creation care inspired by A Rocha's mission and values: Christian, conservation, community, cross-cultural, and cooperation.  Together they produced and edited Singapore's first creation care book, God's Gardeners: Creation Care Stories from Singapore and Malaysia (2020, Graceworks). Today, she is a dog trainer/behaviourist and helps people and dogs heal through Natural Dog Training.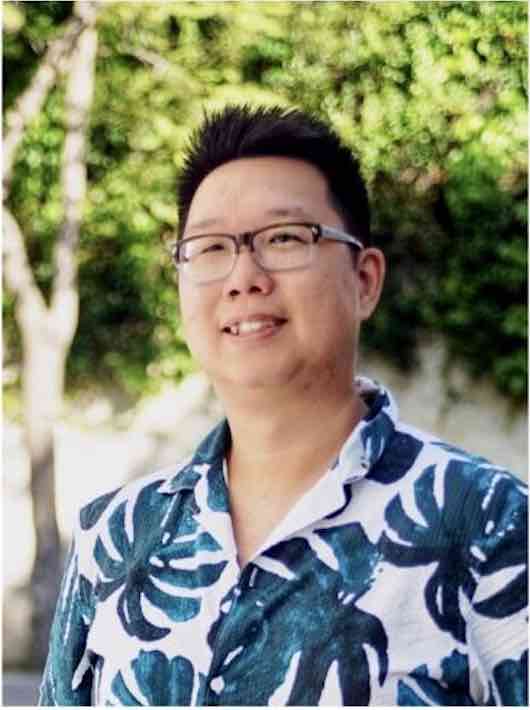 WALLY THAM
Wally Tham is an award winning media producer and community activator. As a film maker, Wally's work spans viral commercials on social media and more recently a short documentary that won "Honorable Mention" in Sony Pictures Eco-film Festival in California 2018. Trained in Gestalt Organizational Development, Wally also runs public and corporate workshops that tackle inequality, conversations on race, personal leadership, how to innovate and community activation.
With 'Sayang Kalimantan' Wally documents the 2015 peatland fires that resulted in a haze that affected regions of South East Asia and in particular the people who lived in Kalimantan.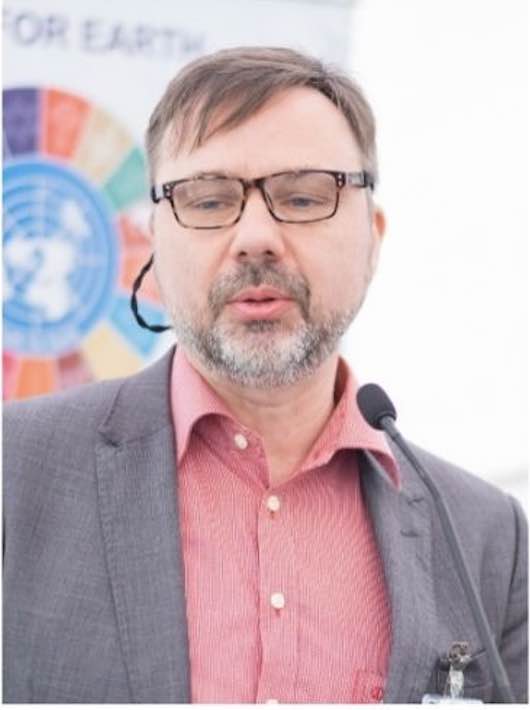 DR. PETER NITSCHKE
Dr. Peter Nitschke, Plastic Bank Faith Program Specialist.
Peter leads the Faith Program of "The Plastic Bank" engaging people of faith to reduce their plastic footprint as part of their spiritual journey. Before that, he lived for 20 years in the Philippines. He was involved already with Plastic Bank in the Philippines and pioneered the now thriving branch there. Enabling local communities to develop their potential to work themselves out of poverty and building of local leadership is his passion. He was involved in the leadership of several NGOs and academic institutions before returning to Germany in 2018.  
Peter gained his experience in Urban Transformation by relocating for 8 years in an urban poor community, living with the people, learning their culture and language and mobilizing their capacity for transformation and upliftment. Many of the locally initiated projects are still operating today.
Peter has degrees in Continuing Adult Education and Community Development. 
He is married happily to Fe and they have two grown-up children.
Registration closes on Wednesday, 30 September 2020 @ 8:00pm.
SCGM will email participants the Zoom link & password 2 DAYS before the event. If you do not receive the details by 23:59 on WEDNESDAY 30 September 2020 (SGT), please check your spam/junk folder, or drop us an email at [email protected].
---
During this COVID-19 pandemic season, SCGM will explore various digital means to conduct our events and continue to serve our local churches in missions.