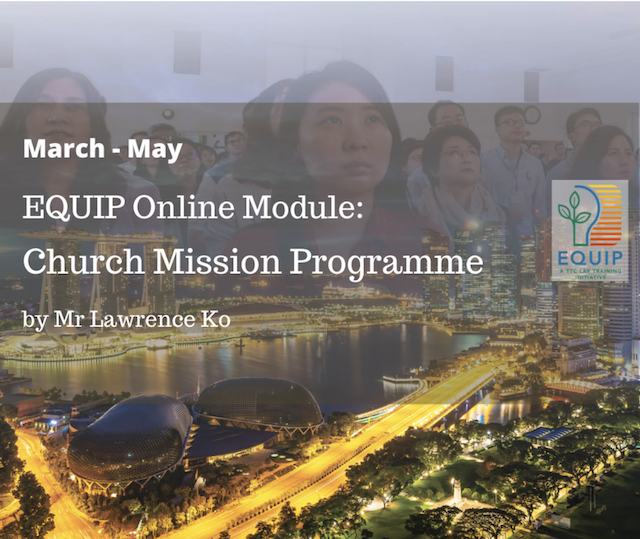 CHURCH MISSION PROGRAMME
[Validated for the Certificate in Mission Practice]
What is Christian mission to the local church? How can the church organise itself to fulfil the Great Commission and indeed missio Dei? How can pastors and church leaders serve in strategic planning, policy making and resource development to fulfil the missionary calling of God? How can church mission structures and teams mobilise and equip the saints for God's mission in the 21st century? This course presents a vision of missiological ecclesiology and explores what it takes to see "the whole church to bring the whole gospel to the whole world".
This 7-week course is beneficial for all pastors, church leaders and members of church mission boards.
7 Wednesday evenings in 2021:
March 24
April 7, 14, 21, 28
May 5, 12
(No class on 31 March)
TIME:
7:30PM – 9:30PM
S$100.00
Free for TTC Alumni and TTC Students – Registration Required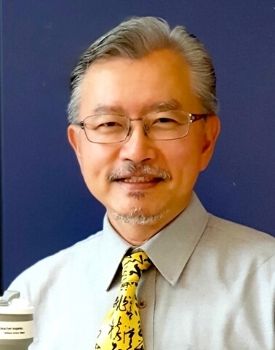 LAWRENCE KO
Mr Lawrence Ko is the national director of the Singapore Centre for Global Missions. A graduate of TTC in 1995, he has been a pastor, mission director, corporate trainer and cultural researcher. He founded Asian Journeys Ltd in 2002 to mobilise efforts in Asian urbanisation and environmental efforts. He is author of 2 books, Can the Desert Be Green? Planting Hope in the wilderness (2014) and From the Desert to the City: Christians in Creation Care (2020).