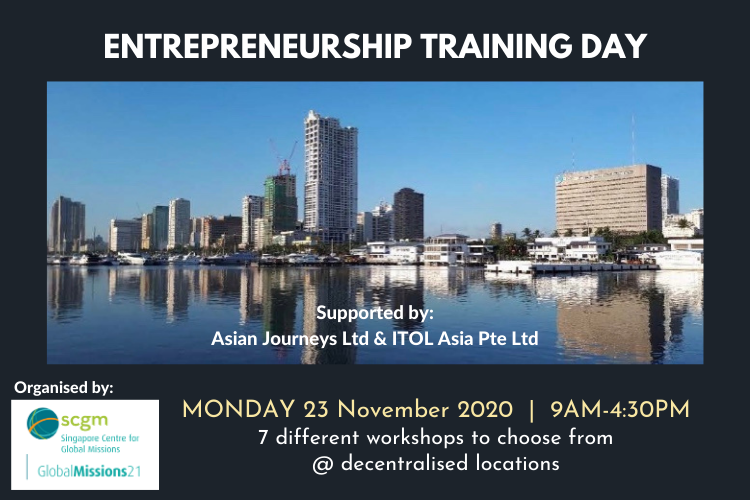 Entrepreneurship Training Day
Select 1 from 7 different courses.
Training fees, duration and locations vary.
Please click on respective courses below to find out more.
Register by FRIDAY 20 NOV 2020
*Please note that the trainings will be held on-site at decentralised locations unless otherwise stated, and Safety Management measures will be implemented according to government and venue host advisory.
The Entrepreneurship Training Day is organised by Singapore Centre for Global Missions and supported by Asian Journeys Ltd & ITOL Asia Pte Ltd.