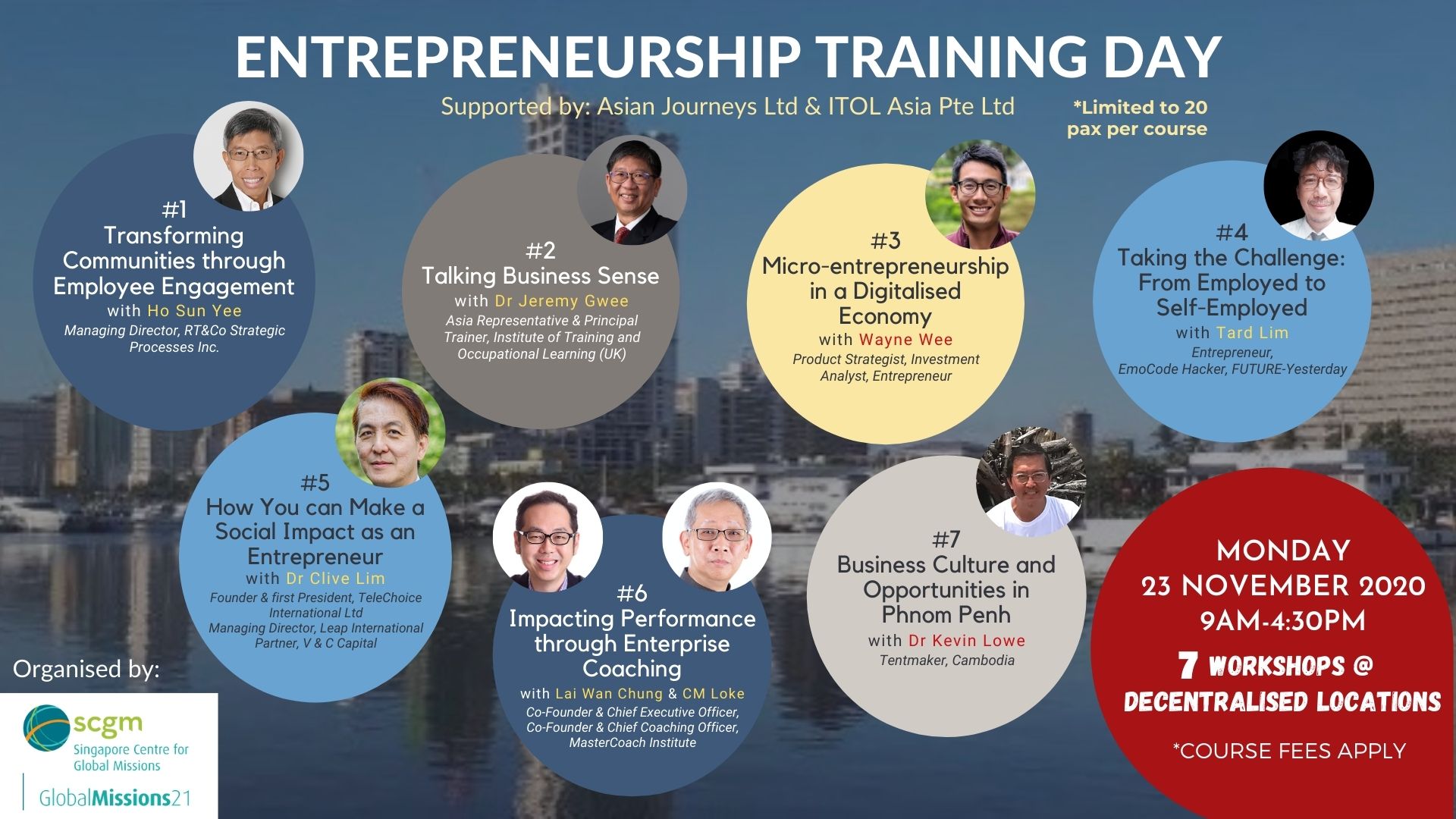 Entrepreneurship Training Day
The entrepreneurship training courses are designed to equip Christian business leaders who are interested to develop and employ missional business as a strategy for missions in urban Asia. 
ALL COURSES will be held on Monday, 23 November 2020 at various timings and locations. Please check course information for more details on venues, course fees and trainers by clicking on the topics below. 
***
All courses are limited to 20 pax to adhere with the safety management measures.
***
Trainings will be held on-site at decentralised locations unless otherwise stated, and safety management measures will be implemented according to government and venue host advisory.
Registration close on FRIDAY 20 NOV 2020 @ 11:59pm.
CLICK BELOW FOR COURSE DETAILS:
The Entrepreneurship Training Day is organised by Singapore Centre for Global Missions and supported by Asian Journeys Ltd & ITOL Asia Pte Ltd.