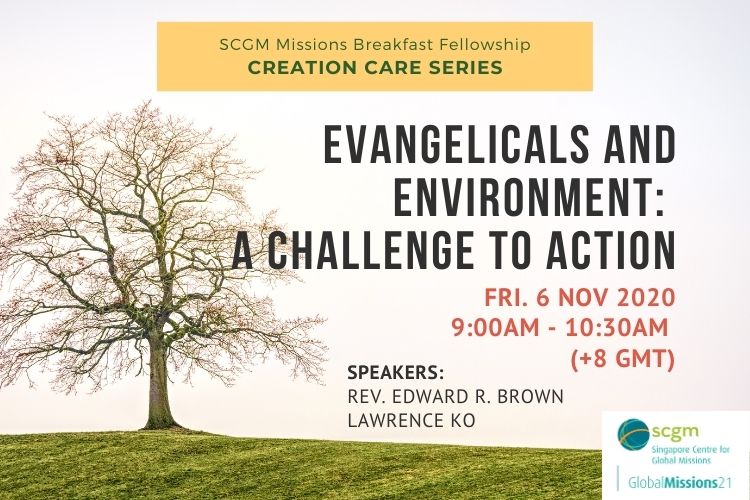 EVANGELICALS AND ENVIRONMENT: A CHALLENGE TO ACTION
Join us in conversation with 2 key leaders in creation care as they address the three fundamental aspects of our mission towards creation: How we THINK, LIVE and WORK as stewards of environment and priests of creation.
The speakers will address the theological framework for creation care, the implications for lifestyle changes especially in the urban context of Asia, and how we can enlighten and empower Christians in the marketplace (in business, government, education etc.) to advocate and implement transformation in our societies.
Rev. Edward R. Brown, M. Div, D.D. (Hon.)
Executive Director, Care of Creation Inc.
Catalyst for Creation Care, The Lausanne Movement
Rev. Edward R. Brown is the Director and CEO of Care of Creation, and serves as a Catalyst for Creation Care for the Lausanne Movement. He directs the work of Care of Creation and as Creation Care Catalyst he has led the development of a global creation care network under the Lausanne Movement in partnership with the World Evangelical Alliance.  Ed led the Lausanne/WEA Creation Care and the Gospel global campaign, a ten-year effort that began in 2012 and reached 140 countries. 
Ed has been involved in creation care for almost 20 years and has recently been appointed to the Advisory Council for the Season of Creation, an annual global prayer effort on behalf of God's creation and the Global Advisory Committee for Earth Day Network's 50th anniversary celebration.
He is the author of two books: Our Father's World: Mobilizing the Church to Care for Creation, (3rd edition December, 2018), and When Heaven and Nature Sing: Exploring God's Goals for His People and His World (Doorlight Publications 2012).  In addition, Creation Care and the Gospel, for which Ed contributed the Introduction and first chapter, was released as part of the Lausanne Library in 2016.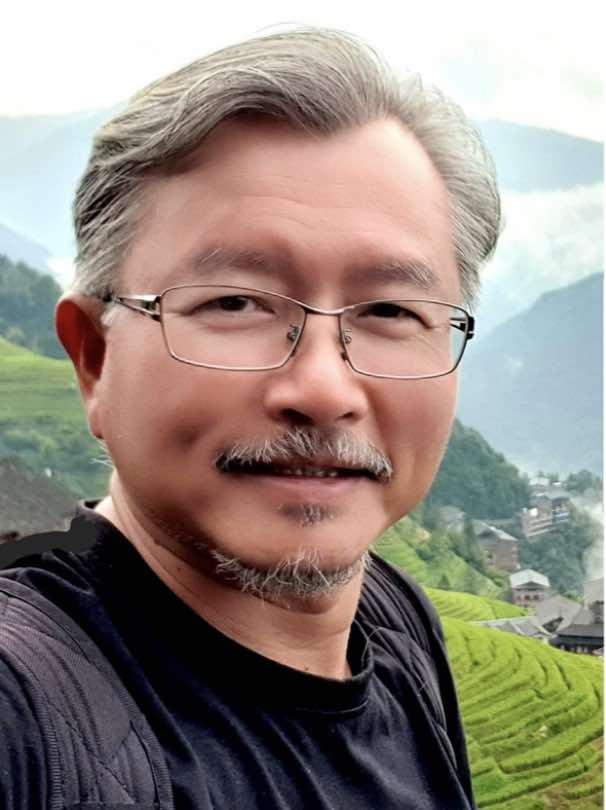 Lawrence Ko
National Director, Singapore Centre for Global Missions
Lawrence Ko is the National Director of Singapore Centre for Global Missions. He has been a pastor, corporate trainer and missions director over the past 27 years, engaged with projects in human resource development, Christian media and environmentalism. He has organised urban missions projects as well as environmental stewardship efforts in various parts of Asia. His book Can the Desert be Green? Planting Hope in the Wilderness was published on Earth Day in 2014 to encourage Christians to be good stewards of the environment and priests of God's creation. 
Registration closes on Wednesday, 4 November 2020 @ 8:00pm.
SCGM will email participants the Zoom link & password 2 DAYS before the event. If you do not receive the details by 23:59 on WEDNESDAY 4 November 2020 (SGT), please check your spam/junk folder, or drop us an email at [email protected].
---
During this COVID-19 pandemic season, SCGM will explore various digital means to conduct our events and continue to serve our local churches in missions.