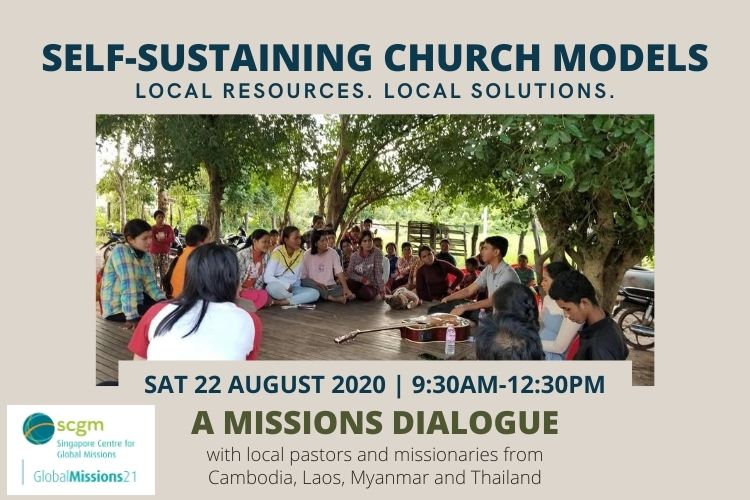 Missions Dialogue: Self-Sustaining Church Models
The COVID-19 disruptions have surfaced critical issues in missions that underscore the importance of self-sustaining church models. How can mission communities use local resources to develop efficacious yet easily reproducible solutions for the local church?
Come, listen and discuss with local pastors and missionaries from Cambodia, Laos, Myanmar and Thailand and be part of this collaborative learning journey of re-thinking missions and re-envisioning 'new normal' beyond 2020.
*Zoom link & password will be provided only for registered participants.
Registration closes on Thursday, 20 August 2020 @ 12:00pm.
SCGM will email participants the Zoom link & password 2 DAYS before the event. If you do not receive the details by 8:00pm on THURSDAY 20 AUGUST 2020 (+8 GMT), please check your spam/junk folder, or drop us an email at [email protected].
---
During this COVID-19 pandemic season, SCGM will explore various digital means to conduct our events and continue to serve our local churches in missions.