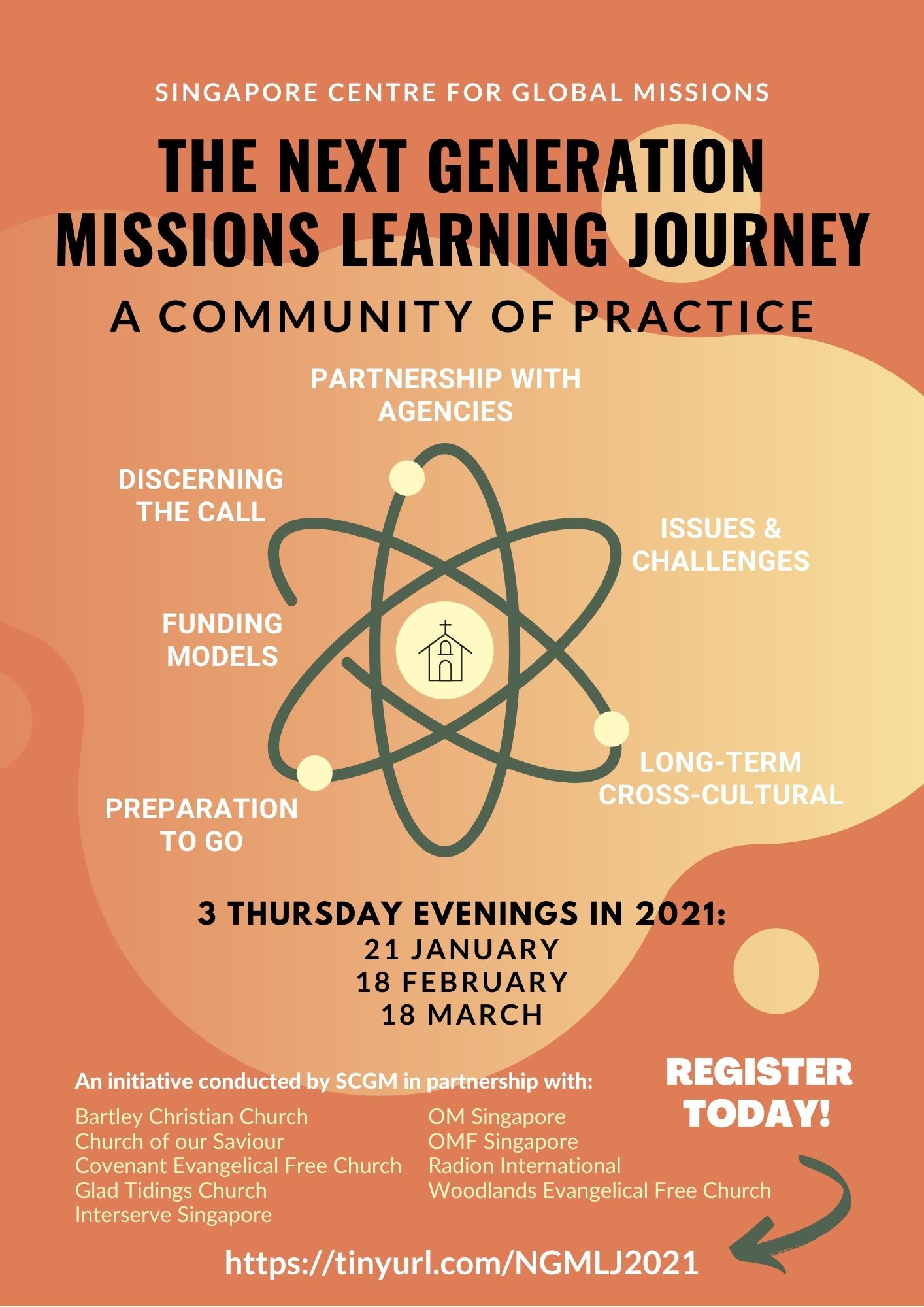 Next Generation Missions Learning Journey
In the wake of the
National Missions Study 2019
and the
Next Generation Missions Study 2020
, Singapore Centre for Global Missions, in collaboration with a group of churches and missions agencies, is hosting a Community of Practice for local churches to learn from each other and grow in their ability to teach, mobilise and send the next generation for long term cross-cultural missions.
Topics discussed will include the role of local churches in teaching and helping people to discern a call to missions, issues in preparing someone to go for the long-term, and funding models.
3 THURSDAY EVENINGS IN 2021:
21 JANUARY
18 FEBRUARY
18 MARCH
The Next Generation Missions Learning Journey is an initiative conducted by Singapore Centre for Global Missions, in partnership with: Bartley Christian Church, Church of our Saviour, Covenant Evangelical Free Church, Glad Tidings Church, Interserve Singapore, OM Singapore, OMF Singapore, Radion International and Woodlands Evangelical Free Church.