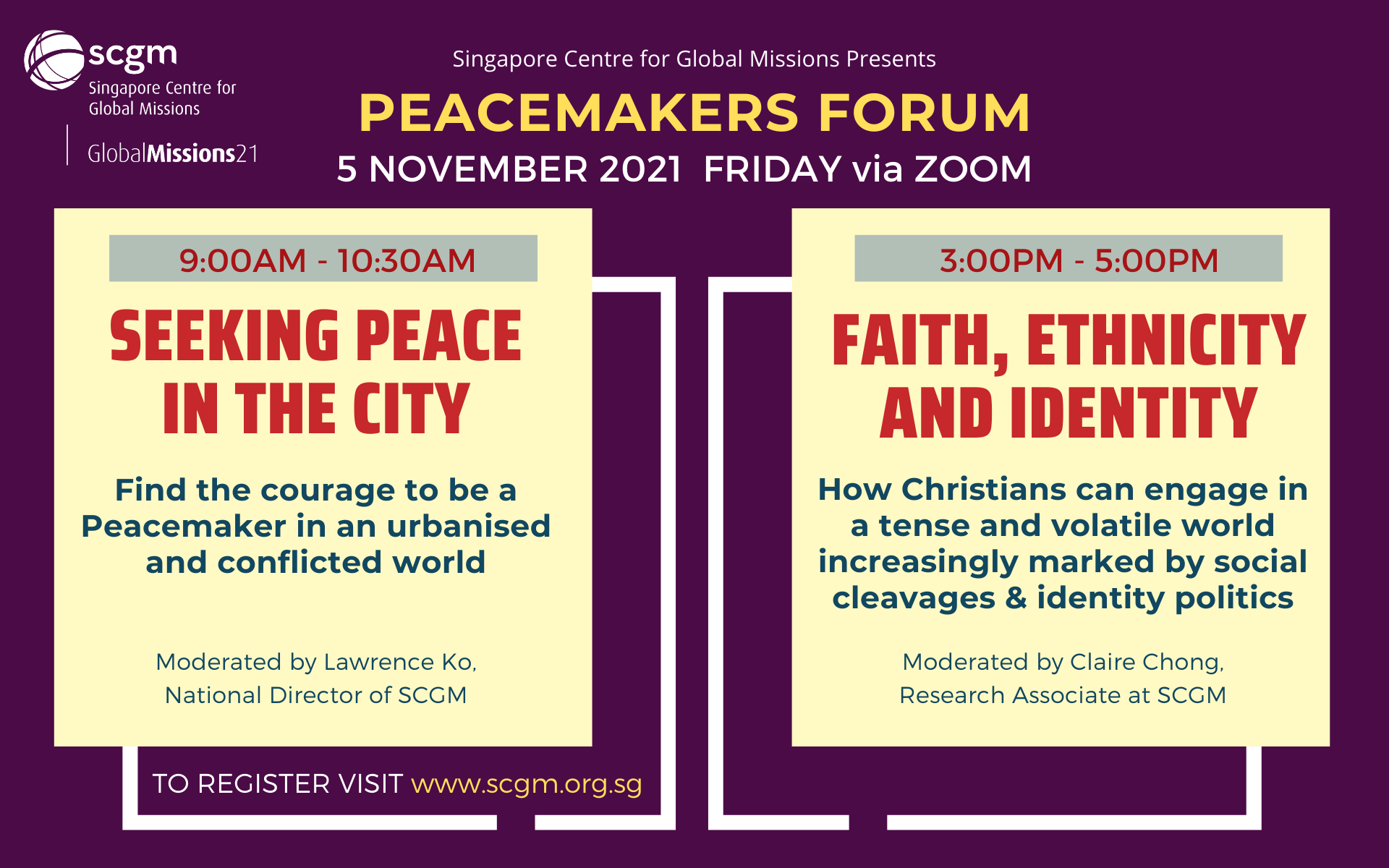 SCGM Peacemakers Forum 2021 (9AM SGT)
MORNING SESSION:
SEEKING PEACE IN THE CITY: THE COURAGE TO BE A PEACEMAKER
As Asia urbanises, the cities have become the harvest fields of the 21st century. It is a challenge to relate well in the world we live, at home, at work and at play, where differences abound and conflicts are real. It is easy to become self-righteous and judgemental. How shall we reach out to mend difficult relationships? What does it take to build up our community? Join our panel of speakers as they share principles and practices of being peacemakers as we seek to reveal God's peace and presence in the city.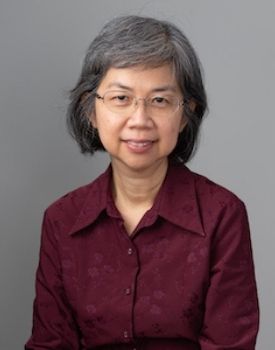 DR KWA KIEM KIOK

Dr Kwa Kiem-Kiok is Lecturer in missiology and interdisciplinary studies. She brings her legal and theological training, as well as work experience in marketplace, church and para-church organisations into this role. Previously she was lecturer and registrar at East Asia School of Theology where she taught a variety of courses in intercultural studies. She has published on a diverse range of subjects including a contextual commentary on Matthew (ATA, 2017), contributed to the Dictionary of Christian Spirituality (Zondervan, 2011) as well as on religious harmony in Faith in an Age of Terror (BGST, 2018). She and her husband, a Methodist pastor, enjoy walking in the outdoors.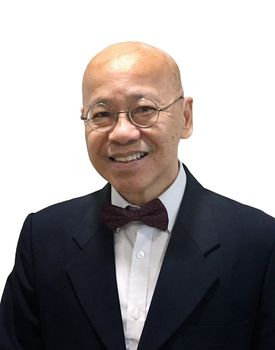 REV DR WILLIAM WAN
Rev Dr William Wan is a Justice of the Peace and the General Secretary of the Singapore Kindness Movement.  He chairs the Prison Fellowship Singapore and VP of the Singapore Scout Association.  A regular contributor to the Straits Times and CNA Commentary, he is a published author of several books, including Through the Valley: The Art of Living and Leaving Well.  A retired ordained minister of the UMC, USA, he continues to speak at churches, conferences and public events.  He serves as adviser and member on several boards of government, Christian and non-profit organisations.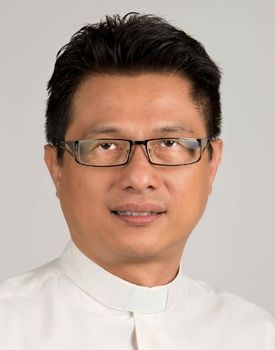 REV CANON YEE CHING WAH

Rev Canon Yee Ching Wah serves as the Dean of Thailand, the Director of Missions for the Diocese of Singapore and an Honorary Priest at St James' Church. 
Rev Yee, his wife, Siew Ling and their three sons, Ivan, Joshua and Ryan; were sent to serve as missionaries in Thailand between 1997- 2011.  They are based in Singapore now.
Ching Wah continues to coach teams in planting new churches in Thailand and support other Deans in the mission development of five other countries.
Registration close on Wednesday, 3 November 2021 @ 8:00pm (SGT).
SCGM will email participants the Zoom link & password 2 DAYS before the event. If you do not receive the details by 23:59 on WEDNESDAY 3 November 2021, please check your spam/junk folder, or drop us an email at [email protected].
---
During the COVID-19 pandemic season, SCGM will explore various digital means to conduct our events and continue to serve our local churches in missions. We will work gradually towards physical gatherings only as far as they are permissible, as Singapore eases into Phase 3 in year 2021.