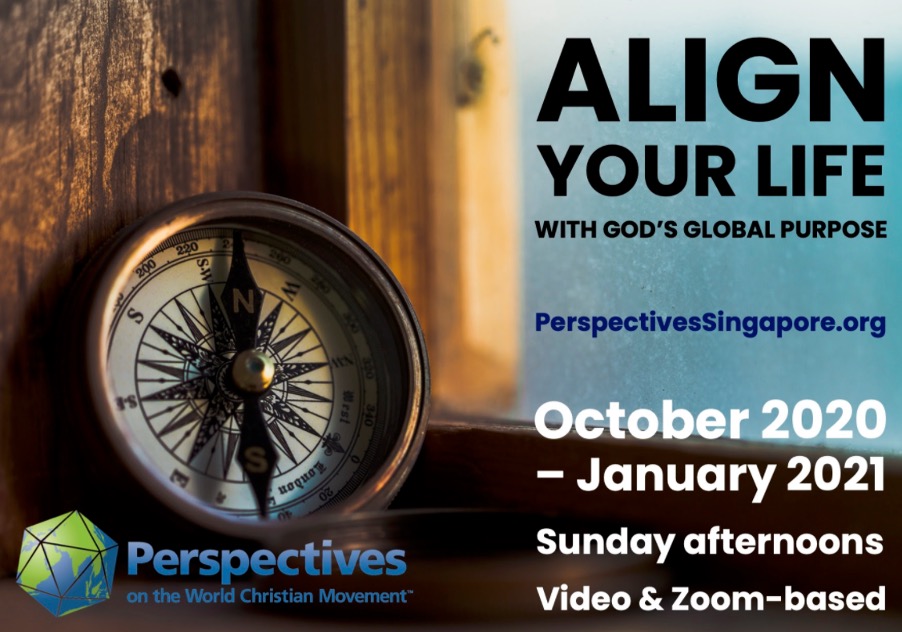 PERSPECTIVES COURSE 2020
Experience 15 powerful lessons that have equipped thousands of everyday believers worldwide with greater vision, hope, and passion. In Perspectives, scripture, history, culture, and strategy converge to reveal the unfolding of God's redemptive purposes. God is on a mission to bless the peoples of the earth, and you are invited to join Him.
Due to the COVID-19 situation, the class will be conducted online. Each lesson will include:
A pre-recorded video,
Readings and other assignments,
A "live" Zoom session, including interactive Q&A with a guest instructor, discussion in small groups, and prayer.
The first "live" Zoom session will be held on Sunday 4 October 2020, 2–3pm.
For more information and to register, please visit Perspectives Singapore.
*Registration closes at 11.59pm on Thursday 1 October 2020.