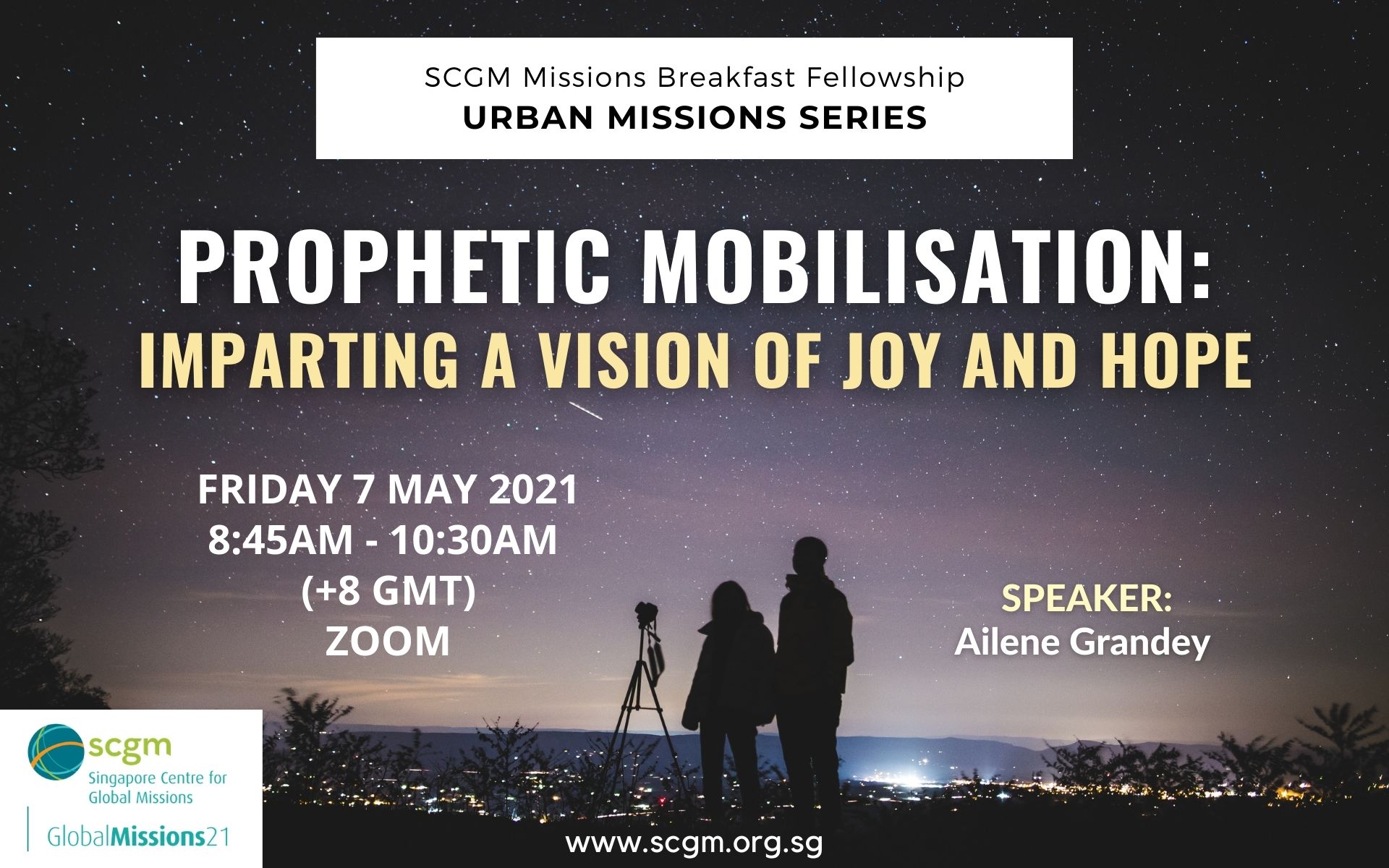 PROPHETIC MOBILISATION
IMPARTING A VISION OF JOY AND HOPE
In partnership with Perspectives Course Singapore
When we think of the word "missions mobilisation", it is easy to think of mobilising people towards a specific work or project. In some ways, this is the easier task. But there is also a need for "prophetic mobilisation", a term coined by Kairos founder Max Chismon to describe mobilisation that "awakens, calls people forward, disciples, and equips people in the biblical-missional message of God's purposes and how they might participate." Prophetic mobilisation casts a vision of what God is doing in the world and is a joyful invitation to us to participate. This vision can shape the way we see our work and free us to join him in what he is doing as a matter of heart-blazing hope. The Perspectives Course is one such vision-setting course.
AILENE GRANDEY
Ailene, her husband, and three young children worship at Living Waters Methodist Church. Ailene first took the Perspectives course while at University in 2009. She was so impacted by it that she was part of the team that started the Perspectives course in Singapore in 2014. Ailene also works full-time as a lawyer for the Attorney-General's Chambers.
Registration closes on Wednesday, 5 MAY 2021 @ 8:00pm.
SCGM will email participants the Zoom link & password 2 DAYS before the event. If you do not receive the details by 23:59 on WEDNESDAY 5 MAY 2021 (SGT), please check your spam/junk folder, or drop us an email at [email protected].
---
During the COVID-19 pandemic season, SCGM will explore various digital means to conduct our events and continue to serve our local churches in missions. We will work gradually towards physical gatherings only as far as they are permissible, as Singapore eases into Phase 3 in year 2021.