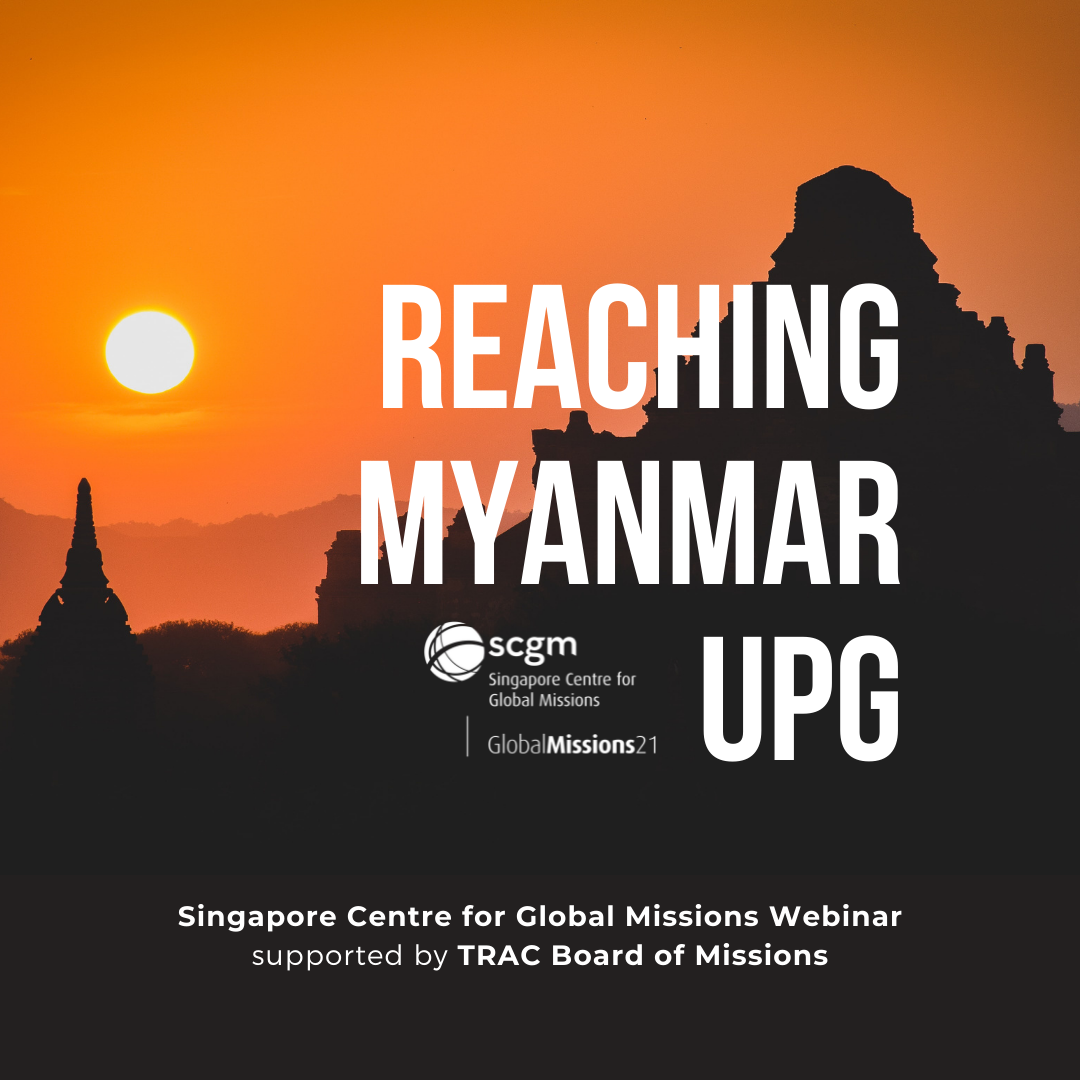 Reaching Myanmar UPG
Reaching Myanmar UPG is a missions webinar to share the needs in Myanmar and to seek strategic ways in which the local churches and mission agencies can pray for the unreached people groups and serve them.
It is a call for strategic coordinators and personnel to join the research and resource team which can work towards peace and hope for the peoples of Myanmar.
Our invited guest speaker, Pastor Saw Augustus, is pastor of Hudson Baptist Church in Singapore. He has been ministering in Singapore for 32 years. He helped found His Glory Ministry which disciples believers in the diaspora and send them back for strategic outreach in Myanmar.
Registration close on Wednesday, 12 January 2022 @ 23:59hr (SGT).
SCGM will email participants the Zoom link & password 2 DAYS before the event. If you do not receive the details by 23:59hr on THURSDAY 13 January 2022, please check your spam/junk folder, or drop us an email at [email protected].
---
During the COVID-19 pandemic season, SCGM will explore various digital means to conduct our events and continue to serve our local churches in missions. We will work gradually towards physical gatherings only as far as they are permissible, as Singapore eases into Phase 3 in year 2021.