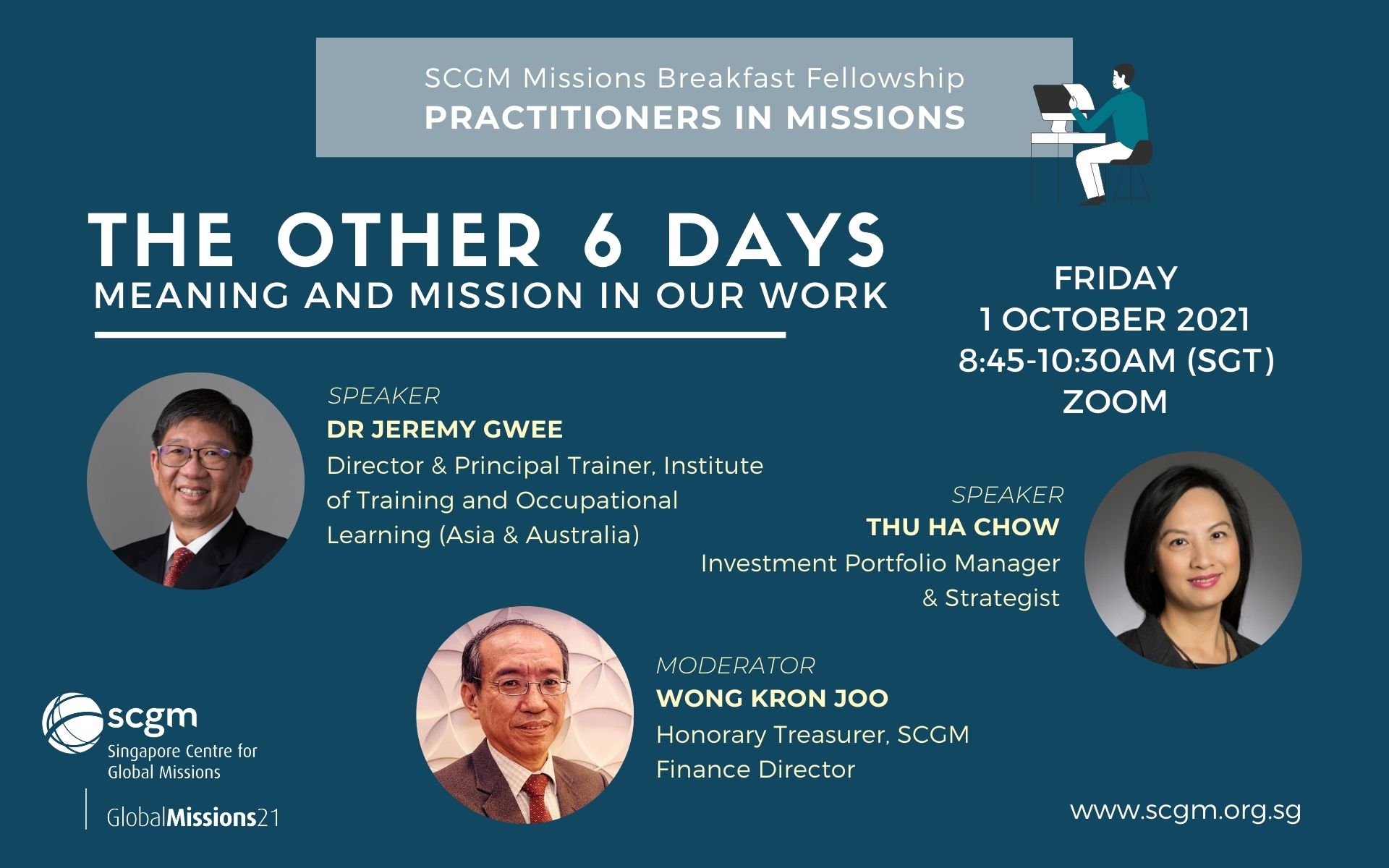 The Other Six Days: Meaning and Mission in Our Work
The Other Six Days by Paul Stevens (Regent College) explains the need for Christians to live their lives from Monday to Saturday just as they would on Sunday. But in this day and age, because work is 24×7, many people may not have the choice to live Sunday and remind themselves that they are Christians during the remaining days when they are not in church. The fact that this phenomena exists is concerning because it means that Christians are not ministering seven days a week in all the contexts which our sovereign God has placed them. 
If Christians have missed this opportunity in the old world, how then can we recover and minister seven days a week in the new norm?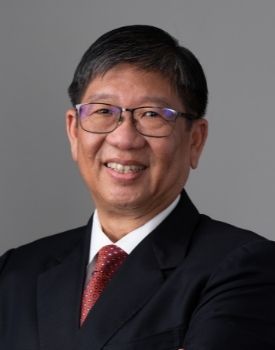 DR JEREMY GWEE

Speaker
Jeremy retired from a banking career of 38 years. He now serves as Director, Principal Trainer, and Business Coach at the Institute of Training and Occupational Learning (ITOL) for Asia and Australia. Jeremy holds a doctorate in transformational leadership, is trained in positive psychology, and specialises in evidence-based assessments methods in training and coaching business leaders. He is a Fellow at ITOL, an Associate Adult Educator with the IAL, and visiting lecturer and Honorary Fellow at the Edward Cadbury Centre for the Public Understanding of Religion, University of Birmingham, UK. He is also a council member at the Biblical Graduate School of Theology, and a member of Bakke Graduate University's board of regents.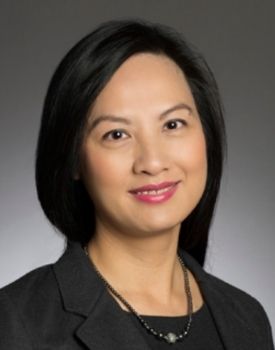 THU HA CHOW
Speaker
Thu Ha Chow is a portfolio manager and senior credit strategist for the emerging markets debt team at Loomis Sayles Investments Asia. She joined Loomis Sayles in 2016 and has 24 years of investment industry experience. Previously, Thu Ha was the head of Asian credit at Aberdeen Asset Management in Singapore, responsible for research, portfolios and Asian credit trading. Prior to this, she was director and portfolio manager at Deutsche Asset Management in London, where she managed European corporate portfolios. She started her career in Corporate Finance at Credit Suisse First Boston.
Thu Ha earned a BSc (Hon) Economics and an MSc Economics and Philosophy from the London School of Economics and Political Science (LSE). Currently studying a MA in in Development Studies at William Carey International University (WCIU) and a member of the steering committee at the Women Institute at WCIU.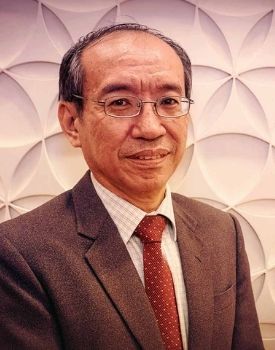 WONG KRON JOO
Moderator
Kron Joo is an Honorary Treasurer of Singapore Centre for Global Missions. He is also presently a Finance Director in a local  Arts Institution. A member of Faith Methodist Church,  he  is  currently also involved with Faith Acts  (Management Committee), Methodist Missions Society (Finance Committtee) and Perspectives (Singapore).
Registration close on Wednesday, 29 SEPTEMBER 2021 @ 8:00pm (SGT).
SCGM will email participants the Zoom link & password 2 DAYS before the event. If you do not receive the details by 23:59 on WEDNESDAY 29 SEPTEMBER 2021, please check your spam/junk folder, or drop us an email at [email protected].
---
During the COVID-19 pandemic season, SCGM will explore various digital means to conduct our events and continue to serve our local churches in missions. We will work gradually towards physical gatherings only as far as they are permissible, as Singapore eases into Phase 3 in year 2021.