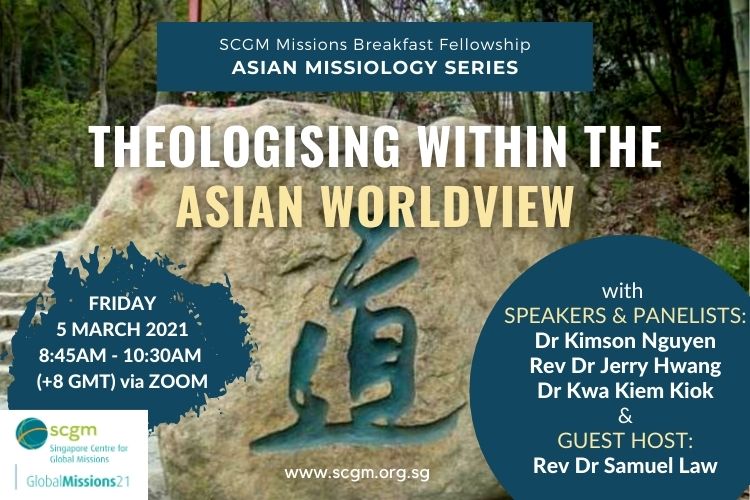 THEOLOGISING WITHIN THE ASIAN WORLDVIEW
Why do we need to think about and do an 'Asian theology'? Isn't what we already have fixed and sufficient? Engage in stimulating conversations with our local theologians and missiologists, and also our guest speaker Dr Peter KimSon Nguyen, who recently published Cultural Integration and the Gospel in Vietnamese Mission Theology, at our March Mission Breakfast Fellowship!
Dr Nguyen draws upon his deep knowledge of Vietnamese evangelical history to analyse contextualisation and theology of mission in Vietnam. In this talk, he proposes an evangelical theology of God as "Dao" (way/道), the centrality of the Vietnamese home as the "house of the Lord," and an understanding of ancestor veneration.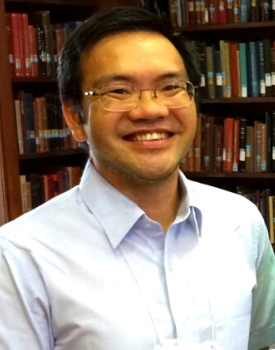 DR KIMSON NGUYEN
ACADEMIC DEAN
Vietnamese School of Theology
Dr KimSon Nguyen earned his PhD in Intercultural Studies from Fuller Theological Seminary, California, USA. He is an ordained minister and has served the church in theological education, mission, pastoring, and church planting in Vietnam and the USA. He currently serves as an academic dean of Vietnamese School of Theology  (Union University of California – Preparing graduates for ministry and the marketplace (uuc.edu)) and works with AsiaCMS (Home – Asia CMS)  to advocate a catalytic missiological training for the church in the context of Asia as well as collaborating missional services among churches in the Southeast Asia region.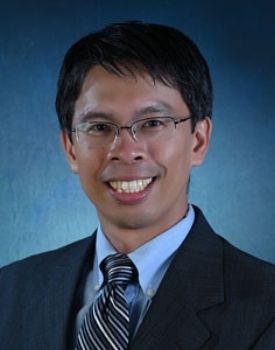 REV DR JERRY HWANG
ACADEMIC DEAN
ASSOCIATE PROFESSOR OF OLD TESTAMENT
Singapore Bible College
Dr. Jerry Hwang has served on the faculty of Singapore Bible College since 2010. As a specialist in the OT Prophets, Dr. Hwang has commentaries forthcoming on Hosea (Zondervan), Jeremiah (Crossway), and Joel/Obadiah (Wipf & Stock). He has also published forty book reviews, essays, and articles on various facets of the Old Testament and Asian theology. Many of these publications can be found at the academia.edu.
Prior to coming to Singapore Bible College, Dr. Hwang served in pastoral ministry for 9 years in the States in both Chinese and multicultural churches. He also worked as an IT consultant and software engineer for several years before entering pastoral ministry. This time spent in the marketplace and ministry has given him a passion to journey with theological students who come to SBC from different walks of life.
Dr. Hwang is married to Jackie and they have three children.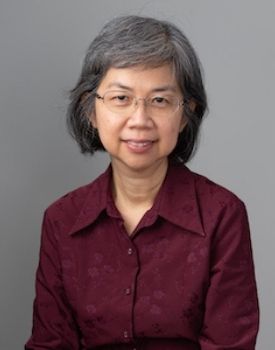 DR KWA KIEM KIOK
DIRECTOR (ENGAGEMENT PROGRAMS) LECTURER IN MISSIOLOGY AND INTER-DISCIPLINARY STUDIES 
Biblical Graduate School of Theology

Dr Kiem-Kiok is Lecturer in missiology and interdisciplinary studies. She brings her legal and theological training, as well as work experience in marketplace, church and para-church organisations into this role. Previously she was lecturer and registrar at East Asia School of Theology where she taught a variety of courses in intercultural studies. She has published on a diverse range of subjects including a contextual commentary on Matthew(ATA, 2017), contributed to the Dictionary of Christian Spirituality (Zondervan, 2011) as well as on religious harmony in Faith in an Age of Terror (BGST, 2018). She and her husband, a Methodist pastor, enjoy walking in the outdoors.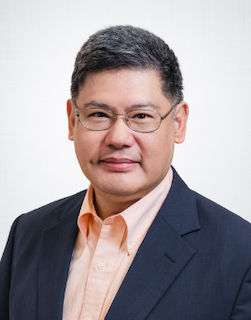 REV DR SAMUEL LAW
SENIOR DEAN OF ACADEMIC AFFAIRS
ASSOCIATE PROFESSOR OF INTERCULTURAL STUDIES
Singapore Bible College
Dr Samuel Law is Associate Professor for Intercultural Studies and Senior Dean of Academic Affairs at Singapore Bible College, and the Pastor-at-Large for the Evangelical Chinese Church of Seattle where has served since 1996, helping to plant three urban congregations and establishing an incarnational inner city mission.  With passions for the Church and missions, his research interests include spiritual formation, church revitalisation, diaspora missiology, and research methodology for missions.
Sam and his wife Esther have four children, ages 15 – 25. 
Registration closes on Wednesday, 3 March 2021 @ 8:00pm.
SCGM will email participants the Zoom link & password 2 DAYS before the event. If you do not receive the details by 23:59 on WEDNESDAY 3 March 2021 (SGT), please check your spam/junk folder, or drop us an email at [email protected].
---
During the COVID-19 pandemic season, SCGM will explore various digital means to conduct our events and continue to serve our local churches in missions. We will work gradually towards physical gatherings only as far as they are permissible, as Singapore eases into Phase 3 in year 2021.