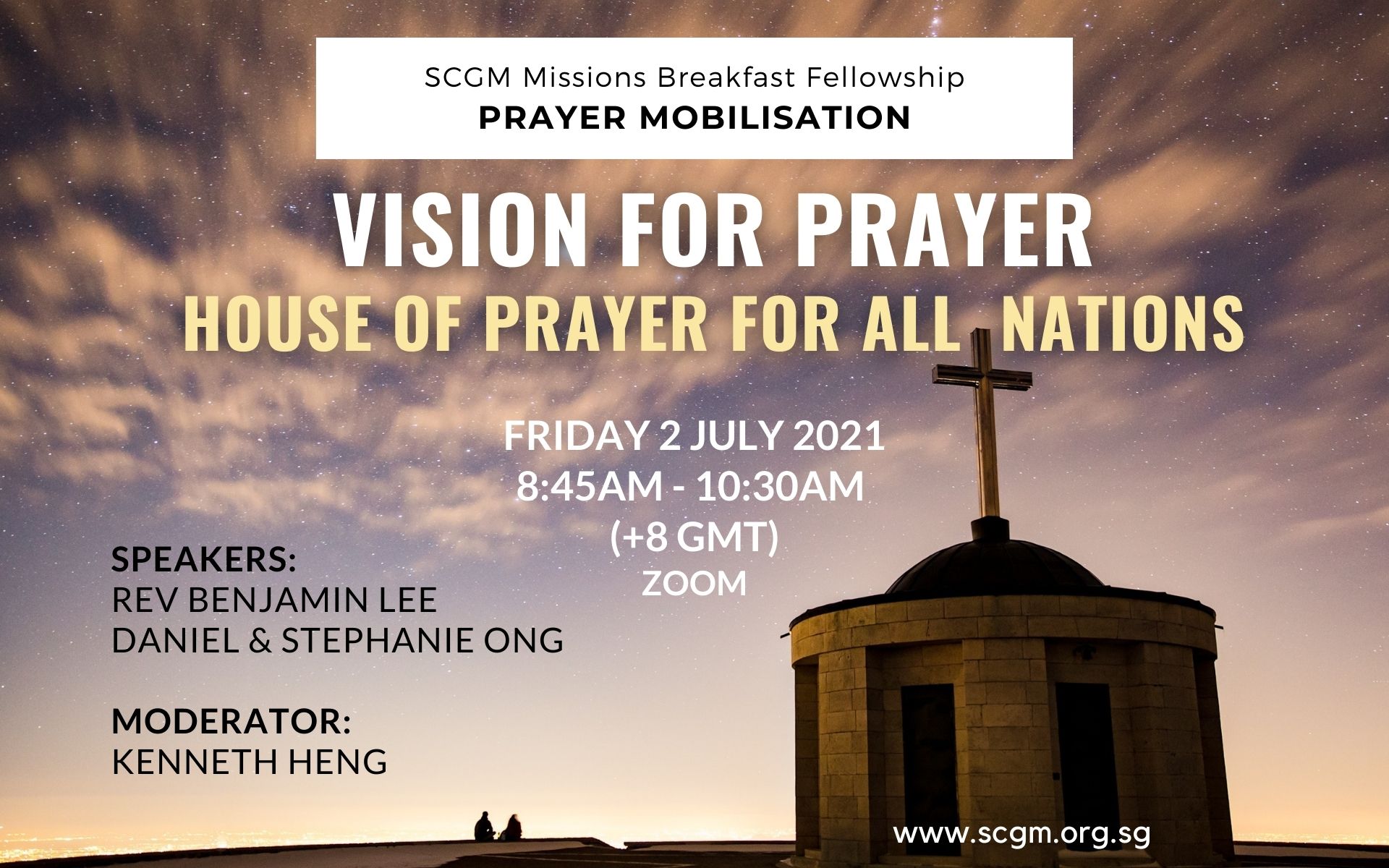 VISION FOR PRAYER
HOUSE OF PRAYER FOR ALL NATIONS
"Even those I will bring to My holy mountain, 
and make them joyful in My house of prayer.
Their burnt offerings and their sacrifices will be acceptable on My altar;
For My house will be called a house of prayer for all the peoples."             

– Isaiah 56:7
It is a timely reminder for the church not only to dwell in His presence but also to bring all the nations into God's presence. This is our missional calling as a church, called to be a house of prayer for all the nations.
Pray for us at SCGM as we partner with prayer coordinators all over Asia to provide timely field-centric prayer information so that we can serve local churches as God's houses of prayer for global missions.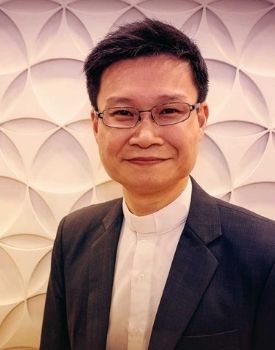 REV BENJAMIN LEE
Speaker
Rev Benjamin is serving as Pastor-In-Charge of Toa Payoh Methodist Church. Having first been on a Mission Trip to Nepal in the early 2000s as a young adult, he has been passionate about Missions ever since, serving as Pastor overseeing Missions at both Faith Methodist Church and Wesley Methodist Church previously. He believes firmly that with the current border restrictions and decreasing opportunities for long stay missions, prayer is one of the most important ways in which the whole Church can get involved on mission with God because he has personally seen how God truly leads, guides and provides, both in his family and in missions.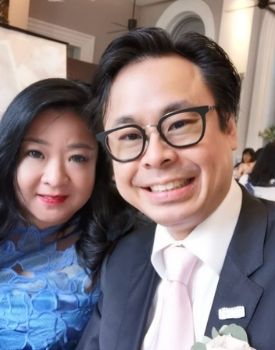 DANIEL & STEPHANIE ONG
Speaker
Daniel and Stephanie have a passion for testifying of God's love and have been led to start several prayer-related initiatives – one for the nations called 12 Nations and Interseed – a global prayer and community platform with a mission of unified and effective prayer. Together with their fellowship group, LifeHouse SG, they have also impacted the community, working among the more vulnerable in society. Stephanie is a partner in private practice and apart from Interseed, Daniel supports the United Bible Societies in their work in China.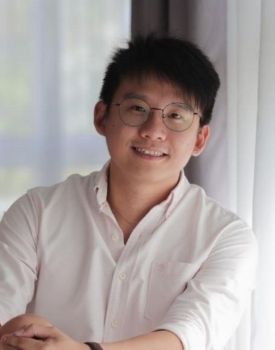 KENNETH HENG
Moderator
Kenneth is the Founder of Solve n+1, an organisation that facilitates social innovation for vulnerable communities. Kenneth and his team serve communities mostly within S.E.A, running projects relating to urban poor to diaspora. A closet adventurer who loves travelling but hates long airplane flights. Kenneth has been married to Ziying since 2016 and are both attending Riverlife Church.
Registration closes on Wednesday, 30 JUNE 2021 @ 8:00pm.
SCGM will email participants the Zoom link & password 2 DAYS before the event. If you do not receive the details by 23:59 on WEDNESDAY 30 JUNE 2021 (SGT), please check your spam/junk folder, or drop us an email at [email protected].
---
During the COVID-19 pandemic season, SCGM will explore various digital means to conduct our events and continue to serve our local churches in missions. We will work gradually towards physical gatherings only as far as they are permissible, as Singapore eases into Phase 3 in year 2021.