22 MAY 2021 - 15 JUNE 2021
In celebration of SCGM's 40th Anniversary, we have initiated and completed various campaigns over the last 4X40 days, culminating now with the upcoming 3-week Missions Table Talks where conversations and communities of Missions can proliferate in the comfort of homes and churches. Join us this year in our 1st ever decentralised fundraiser effort and celebrate with SCGM in its milestone!
We thank God for His faithfulness over the last 40 years.
For our 40th year and beyond, SCGM is raising a total of $400,000 through these micro-dinners.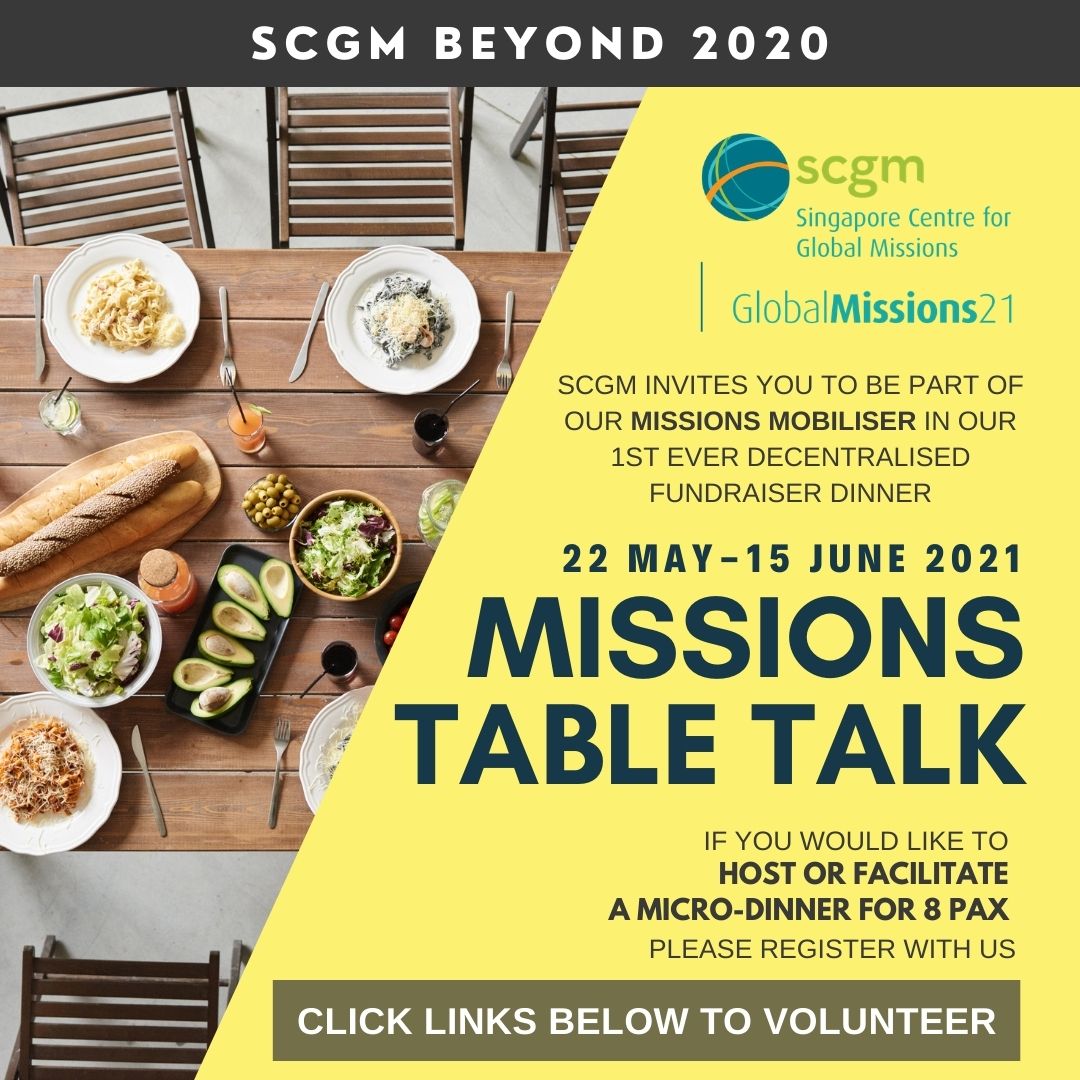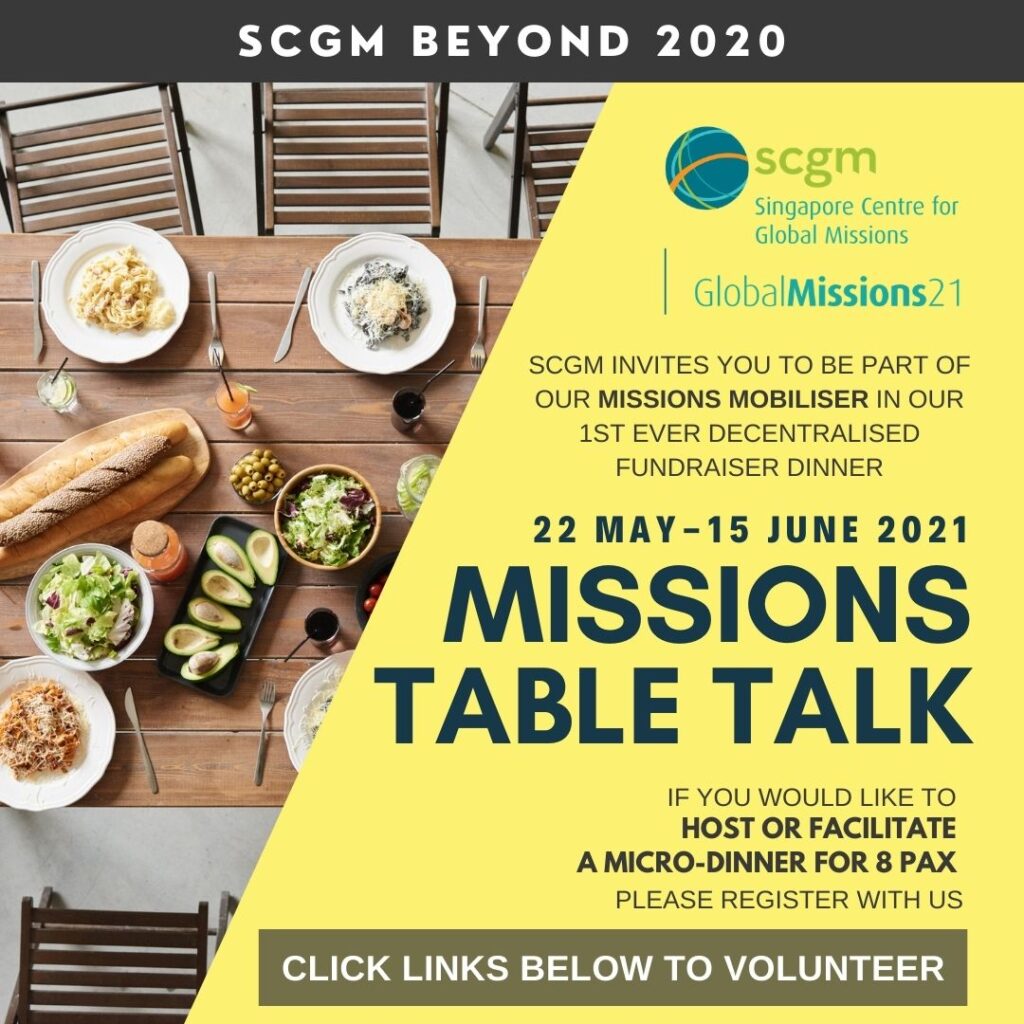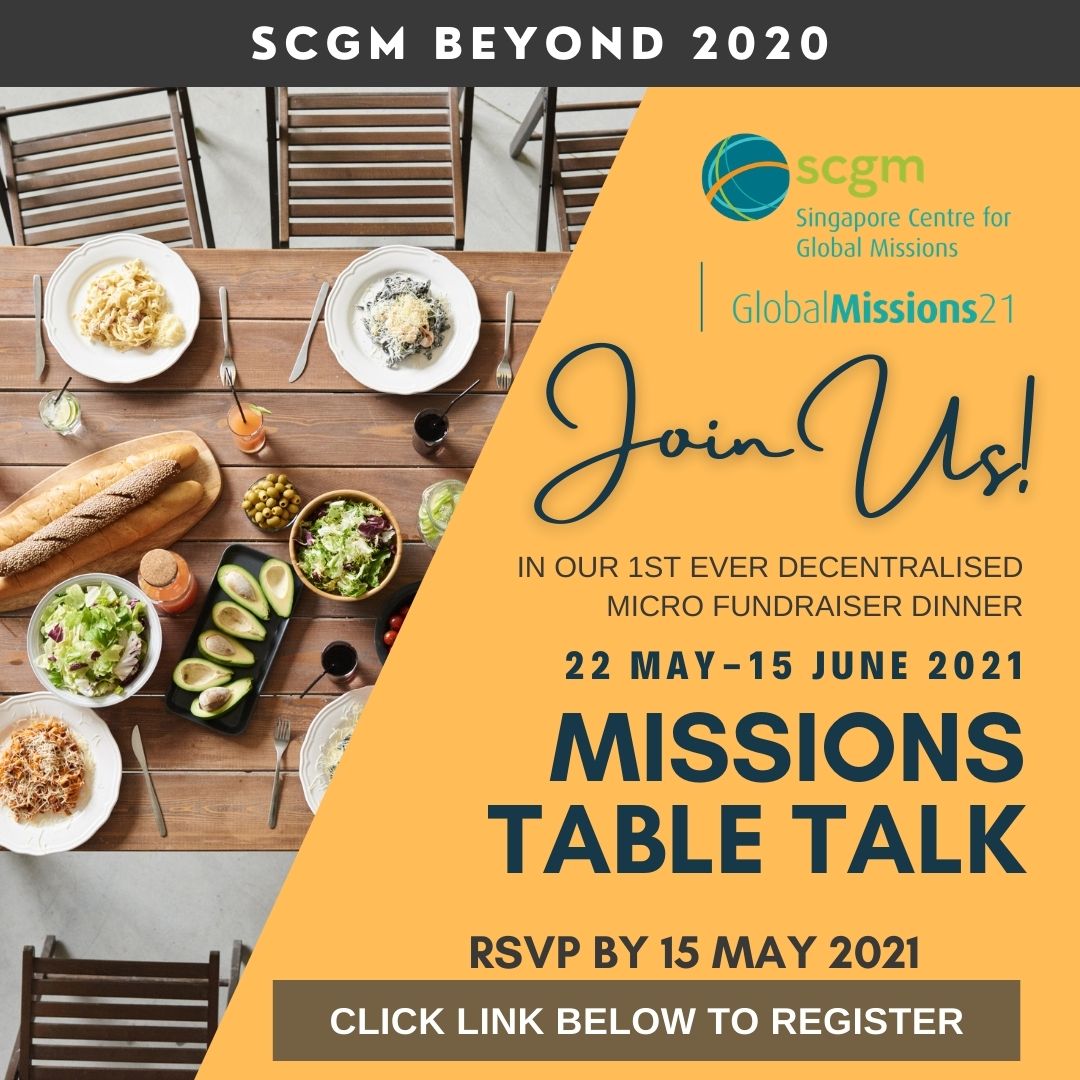 CAMPAIGNS
Donation portals are still open
Click to support our efforts to raise $400,000