05aug8:45 am10:30 amVirtual EventAugust Missions WebinarMissions Practitioners in Care Profession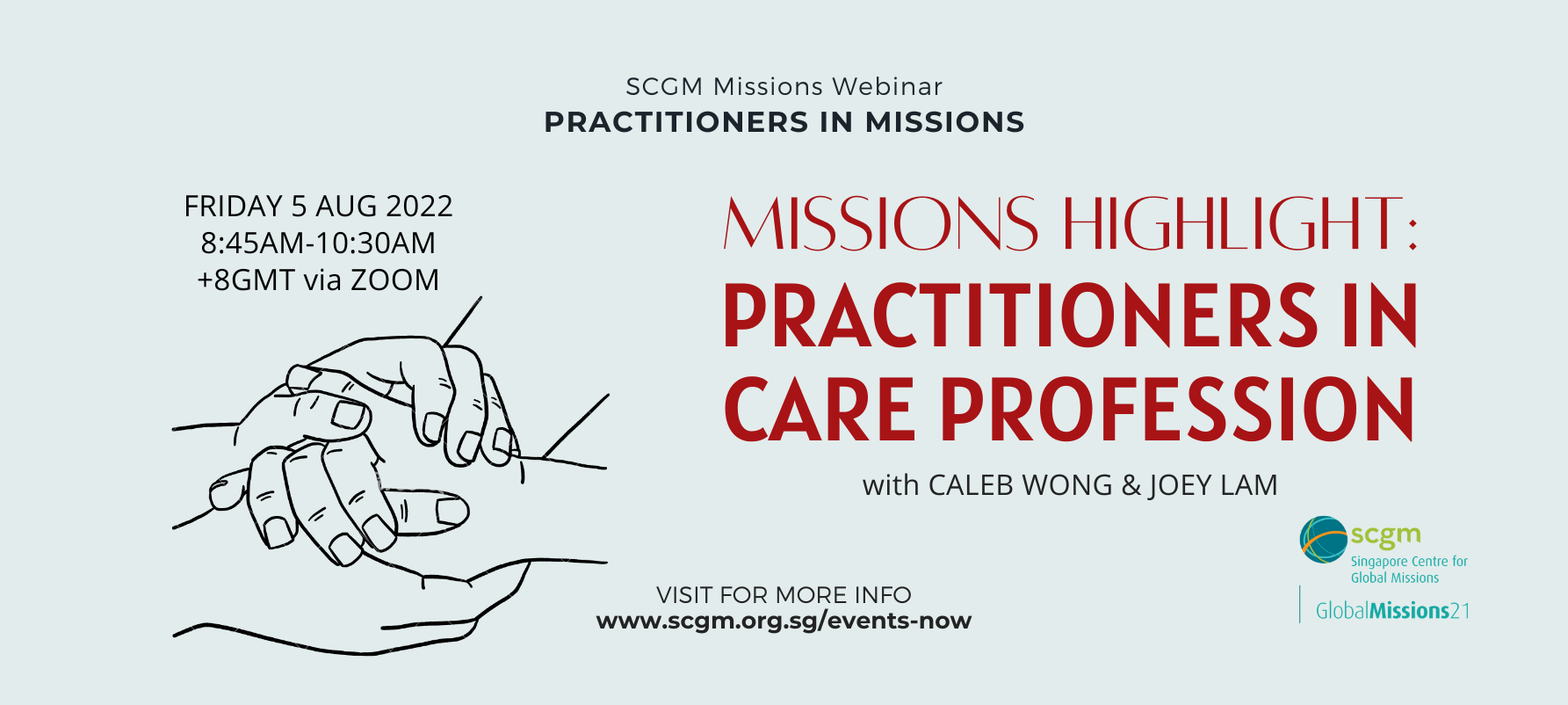 Event Details

Caleb and Joey are social workers who work and interact daily with the vulnerable in our society, including troubled families and adults with special needs. They would tell us that the job of caring opens us up to pain. But is caring just the business for professionals like them? As bearers of God's love and presence, how can we all learn to practise this missional role in caring for the vulnerable, both at work and in our community? As employers, colleagues and leaders, what can we give and do, in our own capacity and as a caring community?

Join us in this Missions (Breakfast) Webinar as we invite 2 young practitioners in missions to share some practical ways the Church can be mobilised to serve both the vulnerable and the caregivers in our midst.
---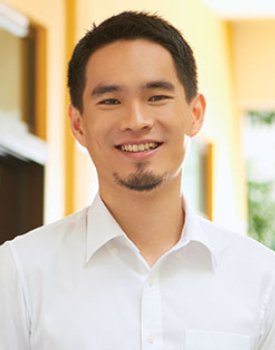 SPEAKERS
Caleb Wong is a social worker with a community based non-profit organisation. He works with the vulnerable and troubled families, dealing with a myriad of issues (poverty, family violence, mental health concerns, etc). He also serves in the diaconate of Queenstown Baptist Church and is married with a 1 year-old son.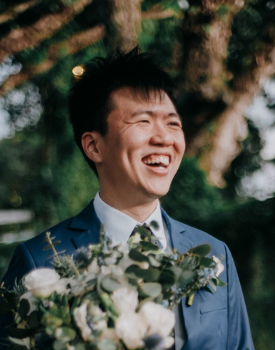 Joey Lam is currently working with special needs adults as a social worker. His work day consists of home visits island-wide, working with caregivers and clients. In his short stint he came close to persons with intellectual disability, autism spectrum disorder and families struggling with mental health.
Before his time as a social worker, Joey also worked with youths and seniors, and coordinated parenting talks at En Community Services Society. Joey also formerly worked at Interserve Singapore as a Communication and Mobilisation Executive before embarking on his journey towards the helping profession.
Joey currently attends Gospel Light Christian Church and believes deeply in seeing the missional in the ordinary everyday life. Joey is happily married to a beautiful wife.
more
Virtual Event Details
RUN
Event has already taken place!
Time

(Friday) 8:45 am - 10:30 am
Organizer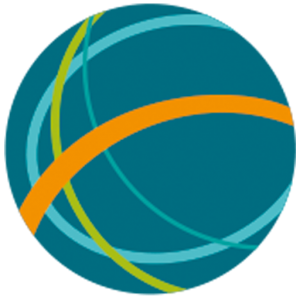 Singapore Centre for Global Missions+65 87980235 485 Bedok South Ave 2, Singapore 469315