THE POST-COVID-19 LANDSCAPE FOR MISSIONS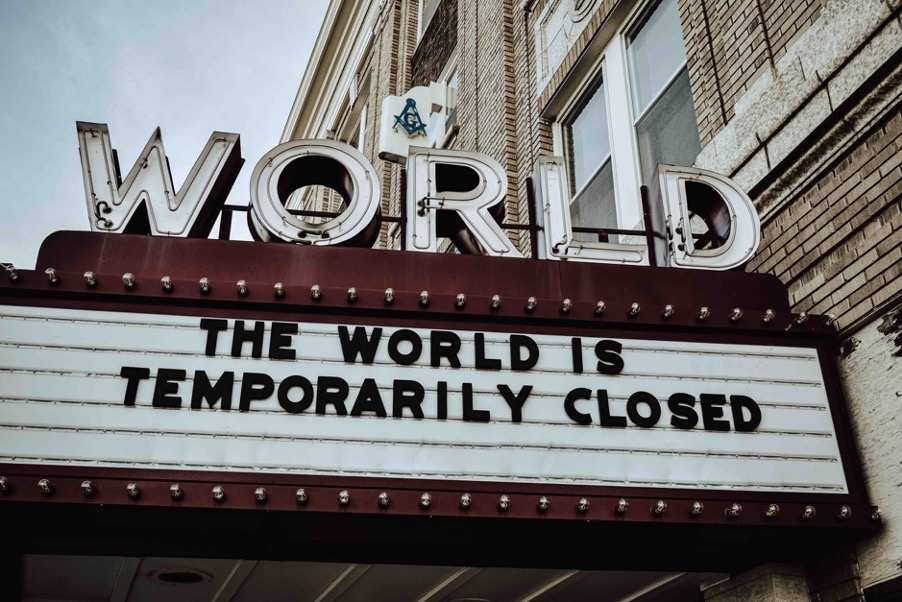 The world is being shaken by the Covid-19 pandemic. Apocalyptic scenes from around the world are being conveyed to our screens.
"I have destroyed nations;
their strongholds are demolished.
I have left their streets deserted,
with no one passing through.
Their cities are laid waste;
they are deserted and empty." (Zephaniah3:6, NIV).
How contemporary these words sound today!  
If God has allowed such scenes, it is for a purpose – to turn us to Him with meekness and humility so that we can trust Him (v. 12).
He loves us and will accomplish His purposes. His presence is with us even in the worst of times.
"The Lord your God is in your midst,
a mighty one who will save;
he will rejoice over you with gladness;
he will quiet you by his love;
he will exult over you with loud singing" (v. 17, ESV).
Here is a wonderful picture of God's love. Like a mother who sings a lullaby over her troubled child, the Lord comforts us when we are afraid or disturbed. In this metaphor, God is not only singing a lullaby but sings loudly over His children. There is a combination of motherly tenderness as well as fatherly exuberance.
All this is to say that the sovereign Lord is ruling over what appears to be unruly tragedy. When the pandemic ends (and it is anyone's guess when) what will the world look like? We can think about what the implications are for world missions.
There are three areas that may have significant influence in the way missions is carried out in the post-pandemic period.
Socio-Economic Situations
One of the realities that the Covid-19 pandemic is showing up are the weaknesses of economic and social systems and structures across the board. The plight of the poor and marginalised has been highlighted, though much more is hidden from the media's eyes and ears. The worst-affected are those who have been living from hand to mouth, whose resources are limited and who have been living on the edge, only to be pushed over the cliff by the pandemic and its many effects – including loss of jobs and access to food and health services.
When the dust settles, it would be necessary to rebuild and restore. The world and societies and individuals would have deep scars that would need healing – through loss of loved ones, jobs and businesses. Social inequalities must be addressed and corrected. Action must be taken by governments and other bodies to help build resilience into the economy and social network. People should not be forced to live on the cliff edges, but be given an adequate buffer for unexpected crises, which are bound to trouble us from time to time. Global economics need to be fixed so that fairness and compassion are built-in values.
The implication for missions is that we must review how we address social inequities and needs. Beyond providing relief (which will continue to be relevant), there is a need to address structural and chronic inequities, to advocate for real and deep changes that would help the disadvantaged and powerless. The frailties of health care services in many places have been exposed and will need to be addressed. There are huge implications for medical missions. Creative Christian thinkers, practitioners and activists need to find ways to build resilience, sustainability and agility in societies, especially among the poor and disadvantaged.  
Internet and Communication Technologies
The pandemic has brought to the fore the role of the internet and communication technologies. Churches around the world that had to close down their regular services and ministries have moved to online communication, broadcasting their services and doing their ministries and administration through Zoom meetings and so on. This heightened (and for many, new) use of online means and social media will remain as new ways of doing church in the future. It is interesting that more people are attending live-streaming services than has been the case in physical gatherings.
The implication for missions is that churches and mission agencies will develop new methods of carrying out missions. They can reach wider and deeper and will have opportunities to modify their methods. This is not to say that the need for face-to-face ministry and presence on the ground can be replaced. But we may have new tools to do this.
Spiritual Needs
During the pandemic, many people may be quietly reviewing the meaning of life, the foundations and directions of their lives, and what really matters to them. They may have come face to face with their anxieties, including the fear of death. All this is to say, that many human hearts are being quietly ploughed by the Holy Spirit, making them fertile ground for the sowing of the seed of God's Word.
Post-pandemic, there is a great opportunity to minister to ploughed hearts and ready minds by proclaiming the Gospel of Jesus Christ. What the Lord Jesus said 2000 years ago would be as relevant today and tomorrow as it was then. Jesus told His disciples, "The harvest is plentiful" (Luke 10:2). He also said, "Open your eyes and look at the fields! They are ripe for harvest!" (John 4:35). Because of the potentially plentiful harvest, Jesus also said, "Ask the Lord of the harvest, therefore, to send out workers into his harvest field" (Luke 10:2).
The pandemic has created a sense of urgency among believers. I know of young people who are thinking about what they will do with their lives. With all the reflections that are going on in their hearts, we pray that there may be fresh waves of witnesses, evangelists and missionaries who will commit themselves for the urgent and clear proclamation of the gospel to a needy and dying world.
Both the world and the church must resist the temptation of going back to previous comfort levels and the status quo. We must go beyond playing church within our four walls. Already local churches are being led to think of who their real neighbours are. In Singapore, there is a growing number of churches that are opening their premises to homeless migrant workers and reaching out to the poor and needy through acts of mercy and generosity. This is a positive development, that hopefully will stay and develop further. As churches sense the needy world around them, there is great potential that their eyes will be opened to see the ripe harvest fields, and that many would go out to a world that desperately and urgently needs the love and truth of Christ. The church that remains full of faith and trust amid death has a message to proclaim and demonstrate to a world gripped by the fear of death. All because we worship and follow the Lord who conquered sin and death, the ultimate problems in our lost and hurting world.
Missions will be affected in the near future as motives and methods are reviewed and renewed, even as the message of the gospel of Christ must continue to be clearly and convincingly proclaimed.